Has your manufacturing or distribution business hit a lull due to inventory control challenges? You're not alone. I've been on the search for a tool that provides a single, real-time view of items, inventory and orders across all selling channels enabling businesses to fulfill orders quickly and accurately. That's when I came across NetSuite's award-winning inventory software, which allows your entire company to operate under one cloud-based integrated solution. So, what's so special about this system?
Cloud Productivity and Collaboration | ERP and CRM Systems
Looking to run your business more effectively? We've found that some built-in reports aren't enough, which is why we turn to more powerful tools like Sage Enterprise Intelligence (SEI). SEI can convert all the data going into your Sage 300 system into actionable insights to run your business more efficiently. Here are four key benefits you should take advantage of when it comes to this robust and agile business intelligence reporting tool.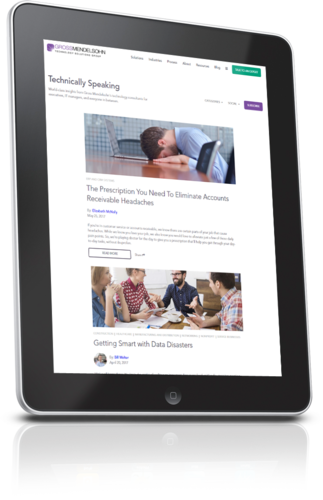 Subscribe To Our Blog
With your blog subscription, you'll get a free cyber security awareness guide for you and your team.
'Tis the season! But we're not talking about holiday gifts, hot chocolate or cookies. It's that time of year when Microsoft Dynamics GP users search for help with year-end closing procedures. We've got the guidance you're looking for, in five simple steps.
Cloud Productivity and Collaboration | ERP and CRM Systems
As the year comes to a close, we are all looking to brighter days ahead of us. 2021 seems like a glimmering opportunity after the rollercoaster ride 2020 provided us.
Cloud Productivity and Collaboration | ERP and CRM Systems
Out with the old, in with the new! Sage 300 2021 is now available and it includes all the bells and whistles to streamline invoice and payment processing. Let's jump in and explore what this new release has to offer!
It's that time of year! Microsoft Dynamics GP users are on the lookout for the annual year-end update. The 2020 year-end update is now available for Microsoft Dynamics GP 2016 and later.