ERP and CRM Systems | Nonprofit
Baltimore Youth Cycling (BYC) is a nonprofit that introduces kids to bike racing and develops junior bike racers through their road and cyclocross racing programs. BYC is 100% volunteer-run and relies on electronic systems to keep their operations running smoothly. As BYC entered their seventh year, they decided to move from QuickBooks Online to NetSuite's SuiteSuccess for Social Impact edition. Why the change, and how did the switch go?
ERP and CRM Systems | Manufacturing & Distribution | Nonprofit | Service Businesses
Expense reports are essential to monitoring spending and tracking the costs incurred from your business operations. Whether they're monthly, long term or recurring, it's important to analyze this information to get a clear view of your organization's spending patterns and trends to see if they match forecasts and where you can reduce costs.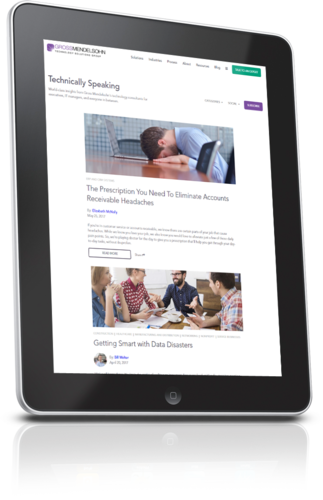 Subscribe To Our Blog
With your blog subscription, you'll get a free cyber security awareness guide for you and your team.
With the holidays right around the corner, we've put together a few tips and tricks to look out for while doing your online shopping. In recent years, online shopping has grown exponentially in comparison to shopping in-person - and bad actors are aware of this shift. They will be working overtime to try and scam you, steal your credit card, get their hands on your banking or personal information and a whole lot more. But you don't have to fall victim to their tactics.
ERP and CRM Systems | Nonprofit
You don't want to be the last in line when it comes to modernizing your organization's processes. Staying up-to-speed with what is on the horizon allows your nonprofit to master and measure mission impact effectively. Infrastructure needs are changing and it's critical that you have a solution that integrates fundraising, finance and program metrics data to display outcomes and chart the path ahead.
ERP and CRM Systems | Manufacturing & Distribution | Nonprofit | Service Businesses
If you're relying on separate systems to execute your organization's essential functions, chances are you've been faced with challenges regarding information accessibility, accuracy, consistency and so forth. It might seem like these challenges are a given and just growing pains as your business or nonprofit expands. The fact is, those growing pains are never ending unless you find a technology system that can support all aspects of your organization.
Be it your doorbell, thermostat, garage door or even the new coffee maker, your home likely has several devices and appliances that connect to the internet. It may seem like this capability is an added benefit of these items to modernize your space and make your life easier. Although the connectivity provides an added convenience, each device that hooks up to your home's Wi-Fi can be troublesome and threaten your overall network security.