Efficiency is key to the success of small and rapidly growing organizations. With NetSuite, you can maintain that momentum with the ability to manage all aspects of your organization in a single system. NetSuite SuiteSuccess Starter Edition is designed from a set of leading practices that pave a clear path to success and are proven to deliver rapid business value and get you live on NetSuite in a predictable timeframe.
ERP and CRM Systems | Service Businesses
The success of a project in a service business depends on accurate time and expense inputs, billing rules, workflows and processes. Inaccuracies introduce billing errors and these mistakes damage customer relationships, impact your reputation and put future business at risk. Inaccurate or late billing also results in delayed or disputed payments, which impacts cash flow—something many businesses already struggle with.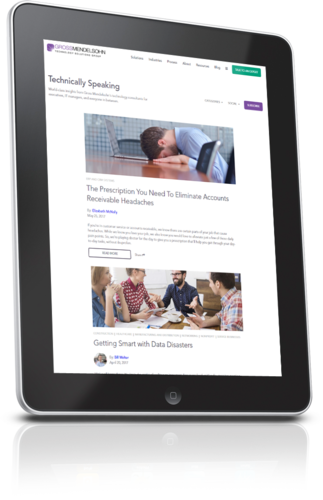 Subscribe To Our Blog
With your blog subscription, you'll get a free cyber security awareness guide for you and your team.
Apparel, Footwear and Accessories | ERP and CRM Systems
As a starter system for fashion companies, QuickBooks is a logical and economical choice. QuickBooks provides the basic functionality any fashion business needs in a financial management system—managing a company's chart of accounts and its relationships with vendors and customers through accounts payable and accounts receivable.
When people think of workflows in an ERP system, they generally think about approval workflows. However, NetSuite's workflow management system, SuiteFlow, extends that definition by allowing your ERP system to work smarter for you.
The conflict in Ukraine should serve as a reminder to review your cyber security, backup/disaster recovery and business continuity plans. Forbes reported that "immediately after the conflict broke out, suspected Russian-sourced cyberattacks were observed over a 48-hour period at an increase of over 800%."
Cloud Productivity and Collaboration
Back in January of 2017, I wrote a blog post called "The Benefits and Magic of Virtualization for your Organization's Computer Network." Over five years have gone by, and since then, a lot has changed. We've been through a pandemic that pushed a lot of people into a 100% virtual world. It's time to bring you up to speed on what has changed, what hasn't changed and what's new and exciting in the world of virtualization.