Cloud Productivity and Collaboration | ERP and CRM Systems
NetSuite's Fixed Assets Management provides you with the power to eliminate spreadsheets and manual effort from your company's asset and lease management processes. Today, I'm breaking down how easy it is to navigate this module in five simple steps. Let's jump in!
Reports show that government contractors are one of the largest targets for hackers. Businesses that fall victim to a cyber attack could face loss of contracts, reduced funding, significant reputable damage or substantial recovery fees. Most government contracts require FISMA (Federal Information Security Management Act) and NIST (National Institute of Standards and Technology) compliance to prevent security and cyber breaches.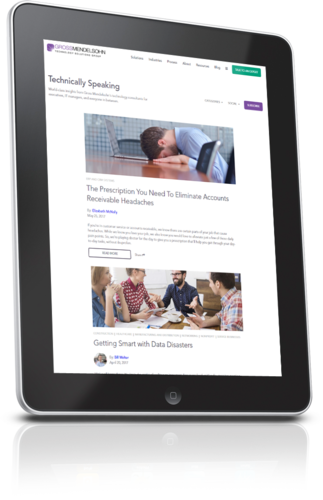 Subscribe To Our Blog
With your blog subscription, you'll get a free cyber security awareness guide for you and your team.
Whether you are a single site skilled nursing facility or a retirement community with hundreds of buildings, your purchase-to-pay process could probably use some fine tuning and automation. Perhaps it's even in need of a complete overhaul. If you are looking to get the most out of your purchasing and invoice process, then you've come to the right place. We'll use one of our favorite solutions, PointClickCare, as a model for this process.
Cloud Productivity and Collaboration | Home Cyber Security
If you were fortunate, you were able to pivot your business to have your employees work from home quickly at the onset of the pandemic. As the crisis emerged, business owners scrambled to set-up remote access and patch together what was needed to ensure their employees could work from home successfully.
Version 2020.2 of Sage 300 is now available.
As the number of remote workers continues to rise, there are a handful of safety practices that all business owners, IT managers, and employees should be thinking about. Here are the most important practices to keep in mind.