Construction & Real Estate | Healthcare | Manufacturing & Distribution | Networking | Nonprofit | Service Businesses
It's World Password Day! Now is the perfect time to take inventory of your passwords and see how well you're protecting your online data. Today's password standards might look a little different than what you'd expect. Keep reading on to discover password best practices that keep cyber threats at bay.
As Coronavirus has swept across the nation, we have all been grappling with the escalating challenges and unexpected changes that now arise daily.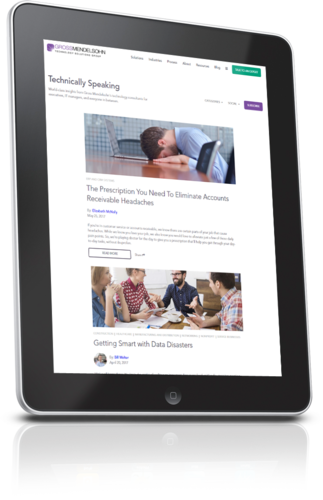 Subscribe To Our Blog
With your blog subscription, you'll get a free cyber security awareness guide for you and your team.
Now more than ever, it's important to make it easier and safer for your customers to pay for services. With many people currently working from home, printing checks, not to mention getting them signed, can be difficult if not impossible. Even if your customers do manage to get checks out, you may also be working remotely and going to the office to pick up the mail may not be a safe option.
There is a big push to work remotely. This is a great way to limit contact with others considering the outbreak of COVID-19. There are also other benefits beyond today's health concerns such as flexibility, space savings, time savings and minimizing distractions.
You might be surprised to know that you don't have to spend a fortune to be secure at home. The trick is to combine software tricks with best practices to create a secure home setup. Here are the security solutions you should invest in to protect your home devices from cyber intruders…
In October, Microsoft released new updates to their programs. If you're a Microsoft Dynamics GP user, you should know these important changes in your platform…