ERP and CRM Systems | Nonprofit
For nonprofit organizations, financial sustainability is built upon the timely review and reporting of financial activities to constituents. With the increasing need to accurately measure outcomes, rising donor expectations and massive changes in the nonprofit business model, nonprofit organizations can't afford to use obsolete technologies that can't provide real-time visibility and insight into their operations, expenses and mission progress.
ERP and CRM Systems | Nonprofit
There's no question that nonprofit organizations have faced countless challenges over the course of the past two years. As the need for your important efforts escalates, your organization has to keep up. Couple that need with a technology infrastructure that fails to meet demands and you're at a complete disadvantage. Your organization requires reliable operations to stay afloat and excel in fulfilling your mission to serve.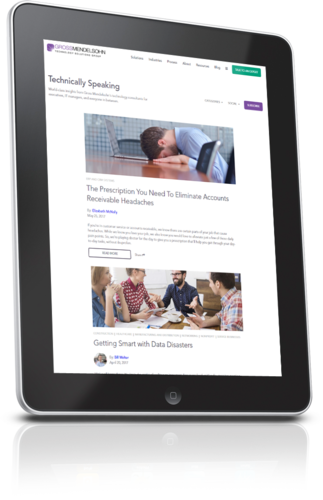 Subscribe To Our Blog
With your blog subscription, you'll get a free cyber security awareness guide for you and your team.
ERP and CRM Systems | Nonprofit
Baltimore Youth Cycling (BYC) is a nonprofit that introduces kids to bike racing and develops junior bike racers through their road and cyclocross racing programs. BYC is 100% volunteer-run and relies on electronic systems to keep their operations running smoothly. As BYC entered their seventh year, they decided to move from QuickBooks Online to NetSuite's SuiteSuccess for Social Impact edition. Why the change, and how did the switch go?
ERP and CRM Systems | Manufacturing & Distribution | Nonprofit | Service Businesses
Expense reports are essential to monitoring spending and tracking the costs incurred from your business operations. Whether they're monthly, long term or recurring, it's important to analyze this information to get a clear view of your organization's spending patterns and trends to see if they match forecasts and where you can reduce costs.
ERP and CRM Systems | Nonprofit
You don't want to be the last in line when it comes to modernizing your organization's processes. Staying up-to-speed with what is on the horizon allows your nonprofit to master and measure mission impact effectively. Infrastructure needs are changing and it's critical that you have a solution that integrates fundraising, finance and program metrics data to display outcomes and chart the path ahead.
ERP and CRM Systems | Manufacturing & Distribution | Nonprofit | Service Businesses
If you're relying on separate systems to execute your organization's essential functions, chances are you've been faced with challenges regarding information accessibility, accuracy, consistency and so forth. It might seem like these challenges are a given and just growing pains as your business or nonprofit expands. The fact is, those growing pains are never ending unless you find a technology system that can support all aspects of your organization.