Cyber security breaches have consistently been on the rise. Hackers are developing new and complex strategies to access your sensitive information. If it doesn't work the first time, they're sure to try again.
Apple released an emergency software update, iOS 15.6.1, in response to security vulnerabilities in certain versions of their devices, including iPhones, iPads and Mac computers. The vulnerabilities would open the opportunity for a hacker to have full control of these devices.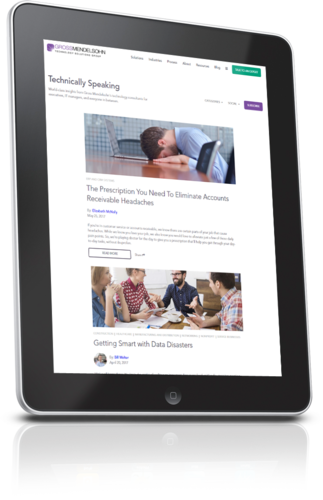 Subscribe To Our Blog
With your blog subscription, you'll get a free cyber security awareness guide for you and your team.
The conflict in Ukraine should serve as a reminder to review your cyber security, backup/disaster recovery and business continuity plans. Forbes reported that "immediately after the conflict broke out, suspected Russian-sourced cyberattacks were observed over a 48-hour period at an increase of over 800%."
Bad actors have too many methods to take advantage of vulnerable organizations, and they're getting more sophisticated with time. That's why it's imperative that your organization is aware of potential cyber threats and has the right measures in place to avoid falling victim to an attack.
At this point, you've likely heard about the Apache Log4j vulnerability and the severity of the issue. With all of the buzz around the security flaw, you need to know what exactly the threat is and who it potentially affects.
With the holidays right around the corner, we've put together a few tips and tricks to look out for while doing your online shopping. In recent years, online shopping has grown exponentially in comparison to shopping in-person - and bad actors are aware of this shift. They will be working overtime to try and scam you, steal your credit card, get their hands on your banking or personal information and a whole lot more. But you don't have to fall victim to their tactics.