ERP and CRM Systems | Nonprofit
You don't want to be the last in line when it comes to modernizing your organization's processes. Staying up-to-speed with what is on the horizon allows your nonprofit to master and measure mission impact effectively. Infrastructure needs are changing and it's critical that you have a solution that integrates fundraising, finance and program metrics data to display outcomes and chart the path ahead.
ERP and CRM Systems | Manufacturing & Distribution
Balancing supply and demand in your manufacturing or distribution business is a delicate process. Both an art and a science, good supply planning ensures that your business has the right combination of cost control, lead times and service level. Supply planning and demand planning go arm in arm in the manufacturing and distribution industry. Supply planning is part of supply chain management and helps determine how to best fulfill the requirements outlined in your demand plan.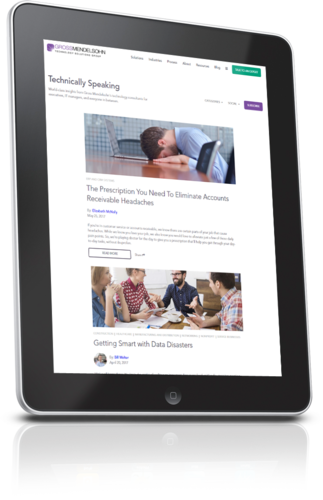 Subscribe To Our Blog
With your blog subscription, you'll get a free cyber security awareness guide for you and your team.
ERP and CRM Systems | Service Businesses
If you're in the service business industry, having real-time visibility and transparency in your finances is critical. As your business moves to the cloud, you may be wondering how you could streamline your billing process to make the experience seamless for your customers. With the move to a subscription economy, businesses need a way to generate invoices that accurately reflect pricing and consumption over a defined period.
ERP and CRM Systems | Manufacturing & Distribution
If you're a manufacturer or wholesale distributor, you're most likely looking to increase labor productivity, reduce handling time and optimize space utilization. This can be a daunting task unless you have a tool in place that gives you a 360-degree view of your warehouse operations. NetSuite's Warehouse Management System (WMS) optimizes day-to-day warehouse operations using industry leading best practices — including intelligent pick and pack processes, handheld barcode scanning, cycle counting and integration with shipping systems — to run your warehouse more efficiently and minimize handling costs.
ERP and CRM Systems | Nonprofit
Finance and fundraising departments meet and greet at each transaction. Fundraising connects the transaction to an organization, a household or an individual—and further—needs to track and report on marketing data associated with the transaction. Fundraisers need to make sure that their campaigns for programs are well-funded. Accounting manages each transaction from both a revenue and expense perspective. Having constituent management and accounting within the same technology will unite these two departments and ensure the long-term success of a nonprofit's mission. But where should you turn to bridge the gaps between finance and fundraising to prepare your organization's meaningful work for lift-off?
ERP and CRM Systems | Nonprofit
Different departments have different priorities. Misalignment between a nonprofit's departments can wreak havoc in the board room and cause disruptions in key areas of the organization. Integrating information is essential for your fundraising and finance teams to successfully align and contribute to your nonprofit's mission, but it isn't easy.