Construction & Real Estate | Government Contractors | Healthcare | High Net Worth Families | Manufacturing & Distribution | Nonprofit | Service Businesses
President Joe Biden recently signed the Inflation Reduction Act of 2022 into law. The new legislation intends to curb inflation by decreasing the amount of money the government spends, imposing new streams of revenue and lowering both healthcare and energy bills for Americans. The 755-page bill has three major provisions. So, to help break it down, let's take a look at these key provisions and see what each entails.
Construction & Real Estate | Government Contractors | Healthcare | High Net Worth Families | Manufacturing & Distribution | Nonprofit | Service Businesses
Certain late tax filers are about to see some relief. The IRS is abating the late filing penalties for various tax returns for 2019 and 2020 that were filed late or have not yet been filed. This announcement came on August 24, 2022, when the IRS issued Notice 2022-36. Let's take a look at why penalties are being waived, which tax returns are affected and what you can expect next.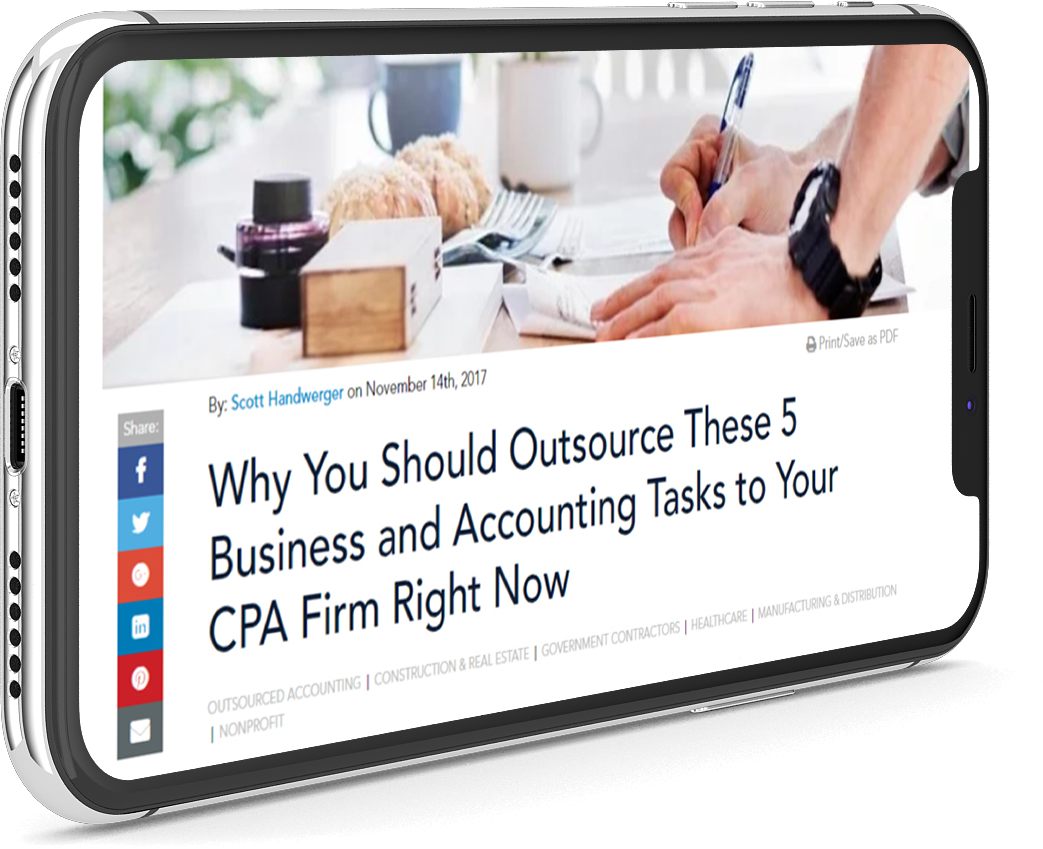 Get more articles like this one!
Subscribe to our blog, and we'll send articles straight to your inbox when they're published.
Charitable giving is generally a component of a comprehensive tax or estate plan. Receiving a tax benefit for charitable donations used to be a straightforward exercise for taxpayers who itemized deductions. Taxpayers simply made a contribution to a charitable organization and included their donations on Schedule A, Itemized Deductions. Things got a little complicated, however, with the passage of the Tax Cuts and Jobs Act in 2017, when the standard deduction was increased and the deduction for state and local taxes was capped at $10,000. The result was a dramatic decrease in the number of taxpayers claiming itemized deductions, and a corresponding decrease in charitable donations due to the diminished tax benefit. Rest assured, there are still ways for philanthropically-minded taxpayers to squeeze tax benefits out of their charitable giving.
Construction & Real Estate | High Net Worth Families
The like-kind exchange is one of the most money-savvy ways to defer capital gains taxes while building your long-term wealth. A 1031 exchange, which gets its name from Section 1031 of the Internal Revenue Code, can help you swap one investment property for another and defer capital gains taxes. These transactions are complicated, and they're riddled with rules that could make or break your investment. But they can be fruitful, as long as they are executed correctly. Let's take a look at 1031 exchanges, how they work and their benefits.
Student loan forgiveness is getting substantial media attention, thanks to the Biden administration's recent announcement that more than a half million borrowers will see their student debt balances wiped out automatically. This forgiveness cancels nearly $6 billion in federal student loans for 500,000+ former students of the now defunct Corinthian Colleges. All the recent chatter about student loan forgiveness, along with the mention of several exceptions, has many student loan borrowers wondering whether loan forgiveness is taxable.
Business Valuation | High Net Worth Families
When rock star Prince died on April 21, 2016, he didn't have a will in place. This rather shocking scenario resulted in one of the most complicated probate hearings ever seen in Minnesota, Prince's home state. Business owners and high net worth families alike can learn from Prince's mistake by having a proper estate plan in place to minimize tax liability.