Cloud Productivity and Collaboration | ERP and CRM Systems
One of the coolest features of NetSuite is the ability to add custom fields and customize forms throughout the system – with no coding or programming required! Let's take a deeper look at this unique feature.
'Tis the season! But we're not talking about holiday gifts, hot chocolate or cookies. It's that time of year when Microsoft Dynamics GP users search for help with year-end closing procedures. We've got the guidance you're looking for, in five simple steps.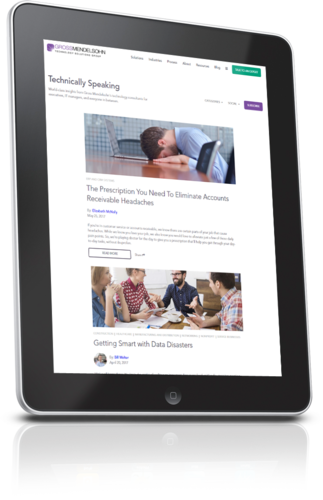 Subscribe To Our Blog
With your blog subscription, you'll get a free cyber security awareness guide for you and your team.
It's that time of year! Microsoft Dynamics GP users are on the lookout for the annual year-end update. The 2020 year-end update is now available for Microsoft Dynamics GP 2016 and later.
Hot off the press! Microsoft just released the newest version of Dynamics GP. Microsoft has moved GP into the Modern Lifecycle meaning that to stay current on GP, you should plan on installing at least one service pack per year. There will no longer be "major" releases of GP as there were in the past. Moving to the new lifecycle means that you get new features faster and that those major upgrades can be handled much more quickly – as long as you stay current.
In October, Microsoft released new updates to their programs. If you're a Microsoft Dynamics GP user, you should know these important changes in your platform…
Business Intelligence and Reporting
Why doesn't your banking dashboard show your daily calorie count? Sure, you might like to know how many calories you've consumed so far, but that's better suited for your health and fitness apps rather than your online bank account's home screen. The same principles apply to your business intelligence dashboard. We are constantly distracted by incoming emails, new information from various departments, and perhaps your chatty officemate. Your business intelligence dashboard should be a distraction-free interface that focuses only on the information that's relevant to you. Using tools like Sage Enterprise Intelligence, you can set up specific key performance indicators (KPIs) to appear on your dashboard, which will help you with your day-to-day tasks.