In October, Microsoft released new updates to their programs. If you're a Microsoft Dynamics GP user, you should know these important changes in your platform…
Construction & Real Estate | ERP and CRM Systems | Integrations and Development | Manufacturing & Distribution | Nonprofit
Our 2018 Microsoft Dynamics GP User Group attendees got an exclusive look at the newest version of GP, and now you can see it too.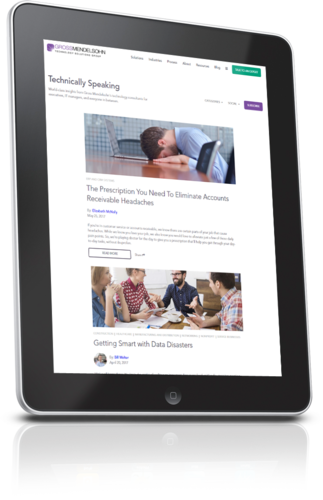 Subscribe To Our Blog
With your blog subscription, you'll get a free cyber security awareness guide for you and your team.
Construction & Real Estate | ERP and CRM Systems | Integrations and Development
According to the 2018 Maryland Construction Industry Survey, many contractors indicated that their top concern is automated integrations between software tools, like estimating, bid log, scheduling, accounting, service and more.
Construction & Real Estate | ERP and CRM Systems | Manufacturing & Distribution | Nonprofit | Service Businesses
You wouldn't dare eat fro-yo without customizing it with your favorite toppings, so why not customize your daily GP experience to match your needs?
Microsoft introduced the ability to paste journal entries to Microsoft Dynamics GP from Excel in GP 2013 R2. This process eliminates the need to use Integration Manager to import journal entries from Excel. To use this feature, follow these simple steps.
Microsoft Dynamics GP 2013 Service Pack 2 (SP2) has been released and is available for download. There are many new features to Dynamics GP 2013.