Looking for a way to make expense reporting a breeze, even with employees working outside the office? We're investigating how the Gorilla Expense app integrates with Microsoft Dynamics GP, making it an easy, seamless and scalable solution for businesses of all sizes. This expense reporting method provides a smooth and automatic integration with Dynamics GP, as their proprietary integration software makes magic happen with the click of a button.
Cloud Productivity and Collaboration | ERP and CRM Systems | Manufacturing & Distribution
Successful businesses often share these common traits: they efficiently manage fulfillment, eliminate manual work and manage only by exception. As customer expectations and supply chain complexity continue to rise, it is more critical than ever to deliver the perfect order. So, how does this happen efficiently and profitably?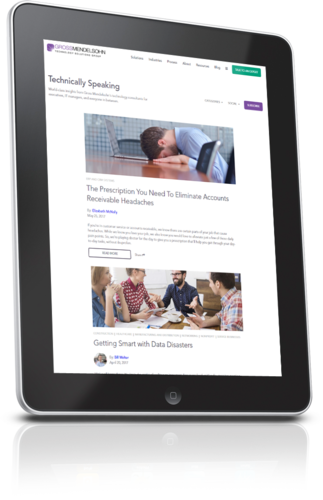 Subscribe To Our Blog
With your blog subscription, you'll get a free cyber security awareness guide for you and your team.
Cloud Productivity and Collaboration | ERP and CRM Systems
One of the coolest features of NetSuite is the ability to add custom fields and customize forms throughout the system – with no coding or programming required! Let's take a deeper look at this unique feature.
'Tis the season! But we're not talking about holiday gifts, hot chocolate or cookies. It's that time of year when Microsoft Dynamics GP users search for help with year-end closing procedures. We've got the guidance you're looking for, in five simple steps.
It's that time of year! Microsoft Dynamics GP users are on the lookout for the annual year-end update. The 2020 year-end update is now available for Microsoft Dynamics GP 2016 and later.
Hot off the press! Microsoft just released the newest version of Dynamics GP. Microsoft has moved GP into the Modern Lifecycle meaning that to stay current on GP, you should plan on installing at least one service pack per year. There will no longer be "major" releases of GP as there were in the past. Moving to the new lifecycle means that you get new features faster and that those major upgrades can be handled much more quickly – as long as you stay current.