From October 2022 to March 2023, Microsoft Dynamics 365 Business Central will be updated with new functionalities included in the 2022 release wave 2. The highlights of the release include rebranded terminology, enhanced bank reconciliation, improvements to report layouts and more.
A payment acceptance platform can provide a great deal of value if you're looking to automate your business's accounts receivable (AR) processes.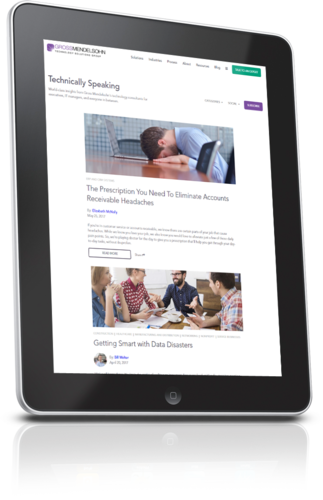 Subscribe To Our Blog
With your blog subscription, you'll get a free cyber security awareness guide for you and your team.
When people think of workflows in an ERP system, they generally think about approval workflows. However, NetSuite's workflow management system, SuiteFlow, extends that definition by allowing your ERP system to work smarter for you.
One of the most helpful features of NetSuite is SuiteAnswers. SuiteAnswers gives users the ability to easily find information while working within the NetSuite ERP application through a knowledgebase of support articles, help topics, training videos, SuiteWorld presentations and user guides.
ERP and CRM Systems | Nonprofit
Baltimore Youth Cycling (BYC) is a nonprofit that introduces kids to bike racing and develops junior bike racers through their road and cyclocross racing programs. BYC is 100% volunteer-run and relies on electronic systems to keep their operations running smoothly. As BYC entered their seventh year, they decided to move from QuickBooks Online to NetSuite's SuiteSuccess for Social Impact edition. Why the change, and how did the switch go?
ERP and CRM Systems | Manufacturing & Distribution | Nonprofit | Service Businesses
Expense reports are essential to monitoring spending and tracking the costs incurred from your business operations. Whether they're monthly, long term or recurring, it's important to analyze this information to get a clear view of your organization's spending patterns and trends to see if they match forecasts and where you can reduce costs.