What have you been up to this October? When you think about the month, a lot comes to mind. But aside from the pumpkins, Halloween and your favorite seasonal beverage, it's important to remember that October is cyber security awareness month. This month Cybersecurity & Infrastructure Security Agency's (CISA) theme is "See Yourself in Cyber."
The conflict in Ukraine should serve as a reminder to review your cyber security, backup/disaster recovery and business continuity plans. Forbes reported that "immediately after the conflict broke out, suspected Russian-sourced cyberattacks were observed over a 48-hour period at an increase of over 800%."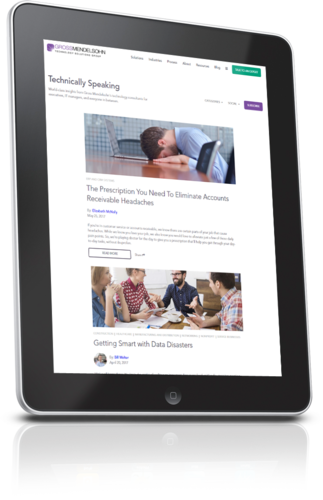 Subscribe To Our Blog
With your blog subscription, you'll get a free cyber security awareness guide for you and your team.
Cloud Productivity and Collaboration
Back in January of 2017, I wrote a blog post called "The Benefits and Magic of Virtualization for your Organization's Computer Network." Over five years have gone by, and since then, a lot has changed. We've been through a pandemic that pushed a lot of people into a 100% virtual world. It's time to bring you up to speed on what has changed, what hasn't changed and what's new and exciting in the world of virtualization.
With the holidays right around the corner, we've put together a few tips and tricks to look out for while doing your online shopping. In recent years, online shopping has grown exponentially in comparison to shopping in-person - and bad actors are aware of this shift. They will be working overtime to try and scam you, steal your credit card, get their hands on your banking or personal information and a whole lot more. But you don't have to fall victim to their tactics.
It's October and that means one thing. Well, it actually means a few things: Halloween, hayrides, pumpkins and spice and everything else that's nice. But October is also Cyber Security Awareness Month. The Cybersecurity & Infrastructure Security Agency's (CISA) theme for this October is "Do your part. #BeCyberSmart."
We live in a digital age with usernames, passwords, biometric logins and so much more. Like it or not, it's here to stay. But having all these passwords can be confusing and frustrating. How do you keep track of them all? And how do you make sure they're secure enough to fend off hackers?