What would be your first reaction if your business got hit with a ransomware attack? Many business owners would jump to pay the ransom, as it seems like the quickest and most painless way to get operations back to normal.
Cloud Productivity and Collaboration | Networking
Adopting a new technology tool can sometimes feel like more trouble than it's worth because of the steep learning curve. It'd be nice if everything you already knew how to use was simply ushered into the next tool. You're used to current workflows, but you can't completely forgo the efficiencies that come with the latest in cloud technologies, especially when growing your business. Luckily, Microsoft Windows 365 combines the power and security of the cloud with the versatility and simplicity of the PC.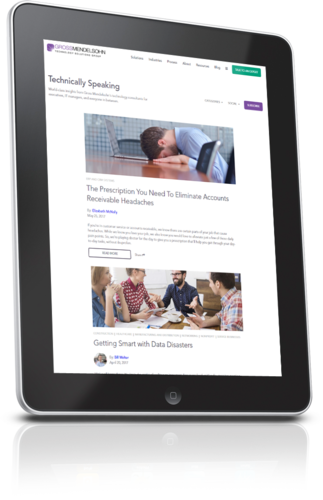 Subscribe To Our Blog
With your blog subscription, you'll get a free cyber security awareness guide for you and your team.
Construction & Real Estate | Cyber Security | Government Contractors | Healthcare | Manufacturing & Distribution | Networking | Nonprofit | Service Businesses
Business owners continue to learn the importance of going on the offensive to fend off cyber attacks. Unfortunately, many learn the hard away — after they've experienced a costly attack. With a slew of cyber security products hitting the market over the last few years, it's hard to know which ones to select for your business. I'm here to fill you in on one of my favorite security tools.
It's all over the news: the Colonial Pipeline, JBS meat company and Massachusetts Steamship Authority have all been struck down by crippling ransomware attacks. Let's look at why these cyber attacks are happening and, more importantly, what you need to do to safeguard your business from an attack.
Construction & Real Estate | Cyber Security | Government Contractors | Healthcare | Service Businesses
Cyber attacks continue to be on the rise. That's why organizations are turning to new safeguards to protect their business, and their wallet, from the expense of a cyber attack.
We've been deep in this new realm of remote work for more than a year now. Zoom, Microsoft Teams, Slack, GoToWebinar and virtual whiteboards are our daily norm. While software tools often get all the glory because of impressive user interfaces, fun virtual backgrounds and a constant flow of new features, let's not forget about what powers those tools — hardware. I'm here to pull back the curtain on several tech innovations that will make your organization's remote users more efficient than ever.