Construction & Real Estate | Government Contractors | Healthcare | Manufacturing & Distribution | Nonprofit | Service Businesses
Some are calling the new lease standard the biggest accounting change of this generation. While the accounting profession moved the goalposts on its effective date for years, the time is finally here for organizations to implement the sweeping changes brought about by FASB's Accounting Standards Codification (ASC) 842, Leases. The changes that the new lease standard brings are substantial and can impact any business or nonprofit that has at least one lease. Here's a brief rundown of what you need to know about this new accounting standard and how it will impact your organization's financial statements.
Manufacturing & Distribution | Service Businesses
While nearly every industry was impacted by the COVID pandemic, one could argue that no sector took a beating like the hospitality industry. Government shutdowns and consumer hesitancy plagued bars and restaurants. Even in the post-pandemic recovery phase, many hospitality business owners are still struggling to stay afloat due to labor shortages and continued consumer hesitancy.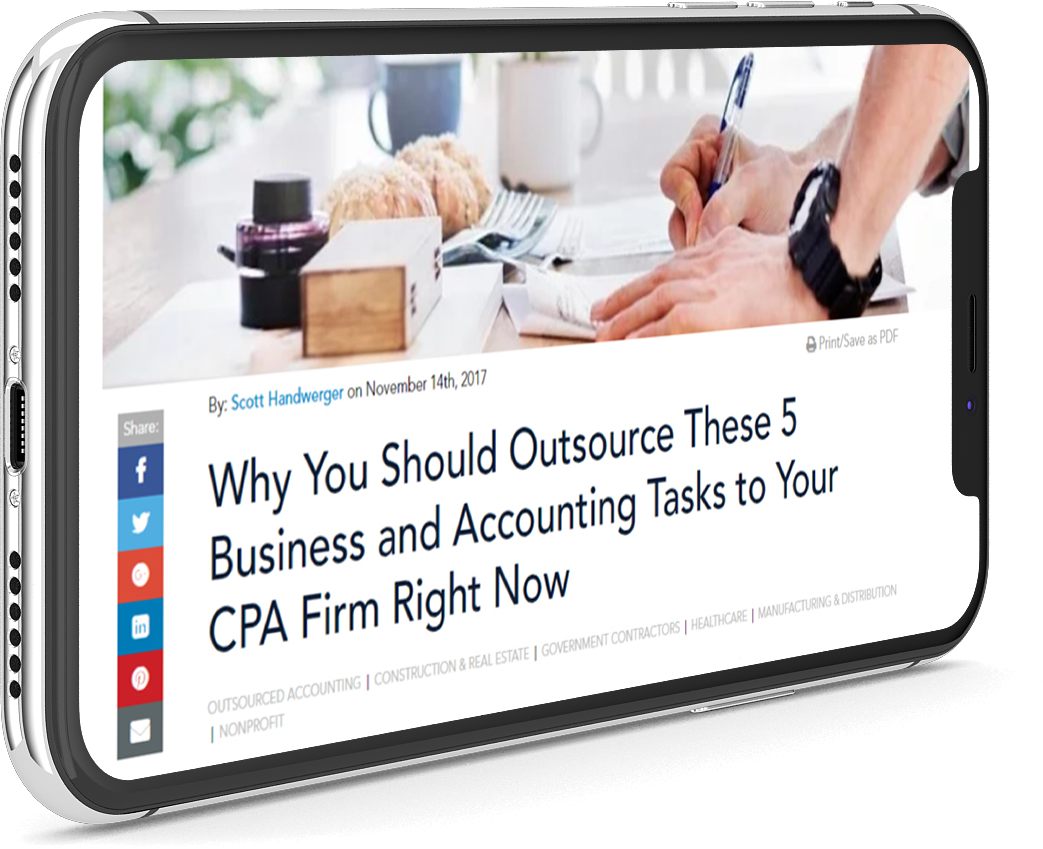 Get more articles like this one!
Subscribe to our blog, and we'll send articles straight to your inbox when they're published.
Who doesn't love a good tip? If you have ever worked in hospitality, you know there is nothing better than a customer rewarding your service with a generous tip. For business owners on the other hand, tips can be challenging when it comes to accounting. So, allow us to share some "tips" on tips.
One challenge manufacturing businesses face year in and year out is taxes. Even with a good CPA working alongside them, no business owner looks forward to dealing with taxes, let alone paying a tax bill. The good news? There are tax breaks specifically designed for manufacturers to help lower your tax liability. We're here to tell you about two tax credits and two tax exemptions that every manufacturer should know about.
While there are many good summaries of the new tax law, it can be overwhelming when trying to find only the changes that impact you and your business. This article focuses on some of the major items in the Tax Cuts and Jobs Act that impact manufacturers.