Student loan forgiveness is getting substantial media attention, thanks to the Biden administration's recent announcement that more than a half million borrowers will see their student debt balances wiped out automatically. This forgiveness cancels nearly $6 billion in federal student loans for 500,000+ former students of the now defunct Corinthian Colleges. All the recent chatter about student loan forgiveness, along with the mention of several exceptions, has many student loan borrowers wondering whether loan forgiveness is taxable.
Construction & Real Estate | High Net Worth Families
Most people know the tax benefits of making charitable donations in the form of cash, stocks and non-cash (goodwill). But donating real estate is something you might not have considered as part of your charitable giving plan. This article describes three different ways to donate real estate, and the tax benefits and nuances associated with each.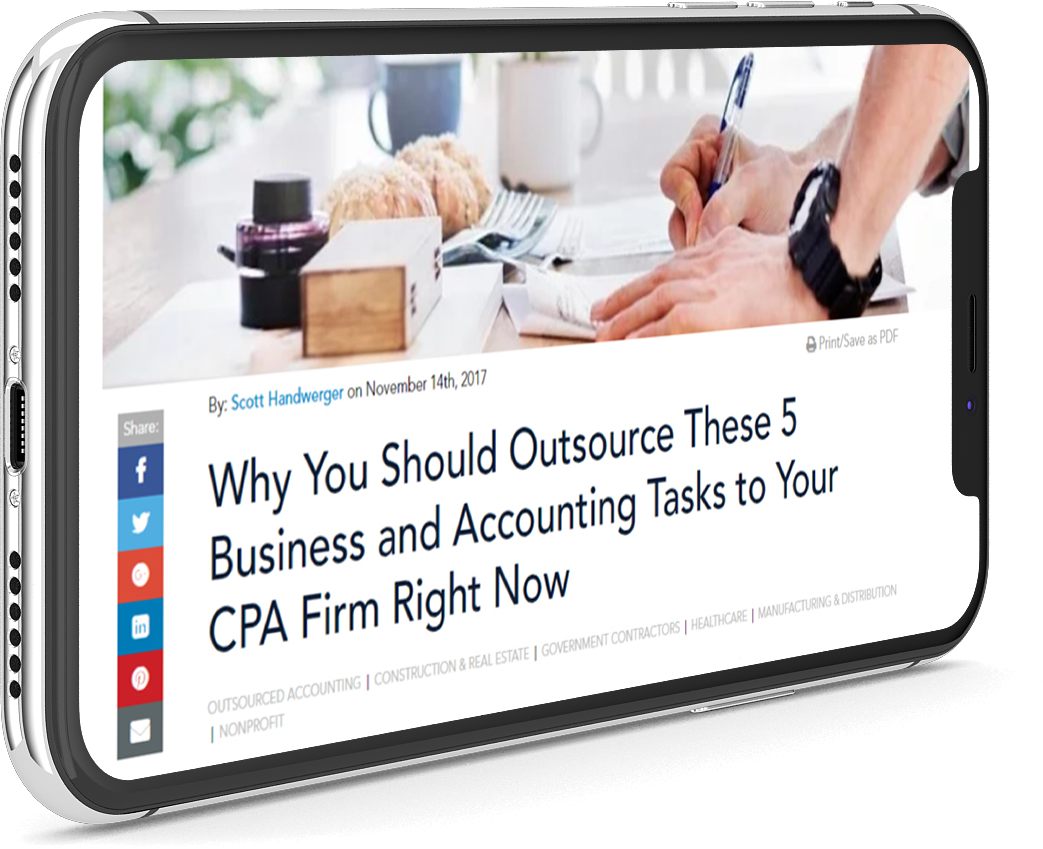 Get more articles like this one!
Subscribe to our blog, and we'll send articles straight to your inbox when they're published.
Construction & Real Estate | High Net Worth Families
We get a lot of calls from people who want to start dabbling in real estate. While real estate can be a lucrative investment over time, those who want to dabble in real estate should be aware of how their investments will impact their taxes. If you are considering getting into real estate investing, there are a few key things you should know in order to increase your odds of making it a lucrative venture.
It's normal for high net worth families to have "family offices" that manage banking, investments, bill paying and more. But most of us aren't born with the name Rockefeller and we don't have family offices. However, I believe there are lessons to be learned from family offices that are helpful for any family who wants to get a better handle on their financial situation. As a CPA and Certified Financial Planner, I work with high net worth clients who have family offices. I apply some of the principles behind family offices to my other clients. Let's look at family offices, their purpose and how we can apply their benefits to the financial matters of everyday folks.
Construction & Real Estate | Government Contractors | Healthcare | Manufacturing & Distribution | Service Businesses
Maryland's RELIEF Act, signed into law February 15, 2021, provides clarification on the taxation of pass-through entities. Read more here. Ever since the sweeping tax law changes brought about by the Tax Cuts & Jobs Act of 2017, high-tax states like Maryland have been scheming to circumvent the $10,000 cap on state tax deductions. After some trial and error, the U.S. Treasury and the IRS approved one of those schemes. Maryland is now allowing pass-through entities (PTE) to elect to subject themselves to an entity-level tax on behalf of Maryland resident members. The members that had Maryland tax paid on the PTE level will receive a corresponding state tax credit for the same amount. The benefit of this is that a PTE can deduct the tax paid on the PTE level, which will then flow to the member's K-1. This is effective for any tax payments made after November 9, 2020.
Construction & Real Estate | Government Contractors | Healthcare | Manufacturing & Distribution
A lot has been written on the new tax law, more formally known as the Tax Cuts and Jobs Act, and how it will affect taxpayers. But really, what most business owners want to know is the bottom line – the actual numbers – and how the TCJA will affect them personally. There is really no simple way to determine how the tax law will affect you without a comprehensive analysis of your tax situation. (No worries – we can do that for you! Contact us to talk with one of our tax experts.) We're going to show you the numbers through a real life example. Let's take a look behind the curtain, shall we?