.NET 5 has hit the scene and I have mixed feelings about it. Microsoft introduced .NET Framework in 2002 for developers to create programs to run on Windows. Since then, many alternative computing platforms have gained significant use including Linux, macOS and other Cloud and mobile platforms.
Business Intelligence and Reporting | ERP and CRM Systems
A business intelligence (BI) dashboard provides up to the minute operational information at a glance. The information displayed on a dashboard helps you monitor your organization's current status and is used to make informed decisions that affect the future of your business. Just as you wouldn't risk driving a $60,000 automobile without knowing that its dashboard was operational and well-tuned, you shouldn't place your organization's dashboard into unqualified hands. A qualified business intelligence consultant can help you streamline decision making. Let's take a closer look.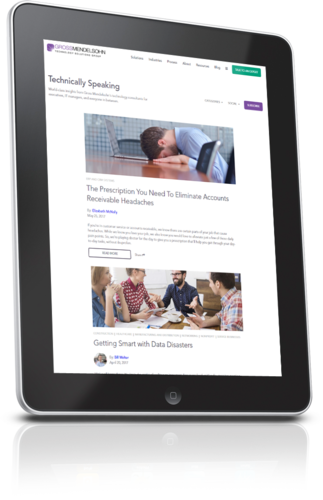 Subscribe To Our Blog
With your blog subscription, you'll get a free cyber security awareness guide for you and your team.
Business Intelligence and Reporting | ERP and CRM Systems | Manufacturing & Distribution
Dashboards are nothing new. We encounter them almost every day in one form or another. We see them on the cars we drive. On our phones, tablets and computers we see them but rarely even recognize them. In one sense, we even carry primitive dashboards on our wrists in the form of watches.
Cloud Productivity and Collaboration | Networking
By now, you've undoubtedly heard the term "cloud" used in reference to computers. You might have an idea what that means or you might wonder what stratocumuli have to do with the internet. What is the cloud? And more importantly, how is it useful for business?
Cloud Productivity and Collaboration
If yours is like most businesses, you have all kinds of processes. If you've been in business for a while, you have probably honed these activities so everything runs so smoothly that you never give them a second thought. And then it happens ... a situation that is a little out of the ordinary. Maybe an item was missing from an order. Or a check got lost on the way to the bank. Or a customer you thought was gone forever came back into your commercial life. And then you needed information. You needed to find that letter or order or contract that was supposed to be filed. You needed to break into your process and run it backwards to find the information, but you found it impossible. When the paper trail starts breaking down, business owners realize that there must be a better way.