Reports show that government contractors are one of the largest targets for hackers. Businesses that fall victim to a cyber attack could face loss of contracts, reduced funding, significant reputable damage or substantial recovery fees. Most government contracts require FISMA (Federal Information Security Management Act) and NIST (National Institute of Standards and Technology) compliance to prevent security and cyber breaches.
Cloud Productivity and Collaboration | Home Cyber Security
If you were fortunate, you were able to pivot your business to have your employees work from home quickly at the onset of the pandemic. As the crisis emerged, business owners scrambled to set-up remote access and patch together what was needed to ensure their employees could work from home successfully.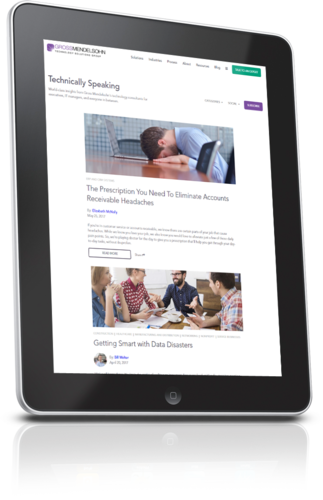 Subscribe To Our Blog
With your blog subscription, you'll get a free cyber security awareness guide for you and your team.
Government Contractors | Home Cyber Security
As the number of remote workers continues to rise, there are a handful of safety practices that all business owners, IT managers, and employees should be thinking about. Here are the most important practices to keep in mind.
It's National Cyber Security Awareness Month (NCSAM). Every October, the government publishes a few extra resources to build awareness about cyber security. Several organizations might think that involves purchasing a new software or signing up with a new IT team. While that can be the case, you don't always have to empty your wallet to improve your organization's cyber security. In celebration of NCSAM, we put together a quick list of free tools you can use to evaluate your organization's cyber security level.
You have many options when searching for the best managed services IT provider for your company. Finding the right fit can be overwhelming and stressful. Not to mention costly if you make the wrong choice. Here are three questions you should ask prospective tech companies before signing on the dotted line.
As businesses put more funds into cyber security at the office, hackers have redirected their efforts to easier targets: you, your family and your home. Cyber threats don't look the same way they used to. The rule of thumb used to be installing virus protection on your computer, or getting a virus-protected Mac to ward off cyber threats. If you think your firewall will protect you, or that your Mac can't get a virus, here's the scary truth: you could already be compromised. Here's the rub when it comes to cyber threats at home and what you need to do to prevent you and your family from becoming a target.