Bad actors have too many methods to take advantage of vulnerable organizations, and they're getting more sophisticated with time. That's why it's imperative that your organization is aware of potential cyber threats and has the right measures in place to avoid falling victim to an attack.
At this point, you've likely heard about the Apache Log4j vulnerability and the severity of the issue. With all of the buzz around the security flaw, you need to know what exactly the threat is and who it potentially affects.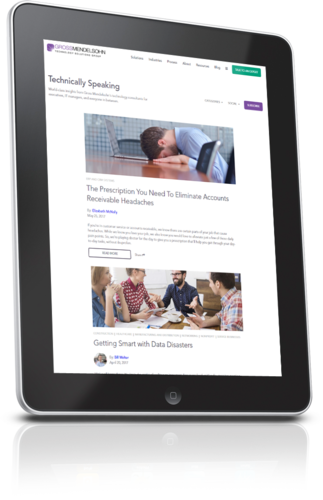 Subscribe To Our Blog
With your blog subscription, you'll get a free cyber security awareness guide for you and your team.
Be it your doorbell, thermostat, garage door or even the new coffee maker, your home likely has several devices and appliances that connect to the internet. It may seem like this capability is an added benefit of these items to modernize your space and make your life easier. Although the connectivity provides an added convenience, each device that hooks up to your home's Wi-Fi can be troublesome and threaten your overall network security.
When a business has employees who work remotely in any capacity, network access and communication between employees and customers becomes even more essential. As more businesses acclimate to a remote setup, it's important to make sure you're fully maximizing the productivity of your workforce.
Construction & Real Estate | Cyber Security | Government Contractors | Healthcare | Manufacturing & Distribution | Networking | Nonprofit | Service Businesses
Another malicious cyber attack was reported just before the July 4 holiday weekend. This one hit close to home here at Gross Mendelsohn. Before I go into the details, rest assured that we were not affected. This massive ransomware attack is one of many recent incidents that provides further proof that every business needs to take cyber security seriously, and put measures into place to prevent a disastrous attack.
Cyber Security | Government Contractors
Cyber security breaches are on the rise and there's no clear end in sight. Breaches today are affecting businesses of all shapes, colors and sizes. Government contractors in particular are under increased pressure to demonstrate the cyber security measures they have in place. That's because government contractors who fail to meet cyber security requirements will be ineligible for certain contracts.