Cloud Productivity and Collaboration
Cloud hosting is all the rage. Chances are, some aspect of your organization's technology lives in the cloud. But what does "cloud hosting" mean, and what do you need to know to evaluate whether it's a good option for your business? One popular cloud host got some unwanted attention recently when they booted a social media platform whose conservative leanings were not to their liking. The social media platform went offline abruptly and scrambled to find a new host. This caused a media stir amidst the trend of "cancel culture" and prompted many business owners to ask, "Could that happen to me?"
If you haven't heard the news, there is a major zero-day exploit quickly spanning the globe. A zero-day exploit is an advanced cyber attack that exposes a vulnerability in software/hardware, which can create a series of complications before it is detected. Until the vulnerability is remediated, hackers can exploit it affecting your data and network. The most recent exploit is targeting local installations of Microsoft Exchange. Once attackers find a vulnerable Exchange server, they gain a foothold on that server and attempt to mine your data.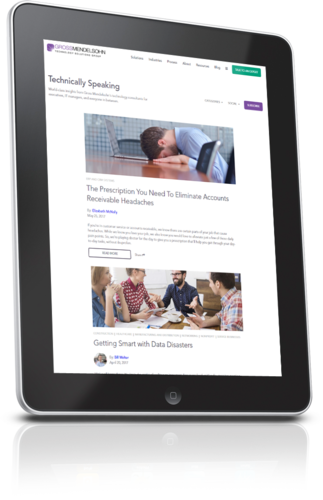 Subscribe To Our Blog
With your blog subscription, you'll get a free cyber security awareness guide for you and your team.
Healthcare organizations are in a global state of emergency - not only due to the pandemic, but because hackers are targeting their cyber security shortcomings. Numerous studies show that the healthcare industry is the biggest target for hackers. Organizations that fall victim to a cyber attack could face hefty fines and significant reputation damage. Not only that, but your patient data could also be compromised, putting their information in the hands of a malicious hacker. I recently partnered with my colleague Steve Rutkovitz from Choice Cybersecurity to identify the current threats healthcare organizations are facing and how to minimize the risk of an attack in the future. Let's jump in and explore the five-step process for how to take your HIPAA security to the next level and achieve true cyber health.
Reports show that government contractors are one of the largest targets for hackers. Businesses that fall victim to a cyber attack could face loss of contracts, reduced funding, significant reputable damage or substantial recovery fees. Most government contracts require FISMA (Federal Information Security Management Act) and NIST (National Institute of Standards and Technology) compliance to prevent security and cyber breaches.
Cloud Productivity and Collaboration | Home Cyber Security
If you were fortunate, you were able to pivot your business to have your employees work from home quickly at the onset of the pandemic. As the crisis emerged, business owners scrambled to set-up remote access and patch together what was needed to ensure their employees could work from home successfully.
Government Contractors | Home Cyber Security
As the number of remote workers continues to rise, there are a handful of safety practices that all business owners, IT managers, and employees should be thinking about. Here are the most important practices to keep in mind.