ERP and CRM Systems | Nonprofit
For nonprofit organizations, financial sustainability is built upon the timely review and reporting of financial activities to constituents. With the increasing need to accurately measure outcomes, rising donor expectations and massive changes in the nonprofit business model, nonprofit organizations can't afford to use obsolete technologies that can't provide real-time visibility and insight into their operations, expenses and mission progress.
In the global market, businesses must be data driven, innovative and able to scale rapidly in response to changing market dynamics and customer demands. When operating internationally, your business needs a solution that allows you to execute at a global scale by providing country-specific capabilities, enabling you to meet local compliance and reporting obligations wherever you do business in the world.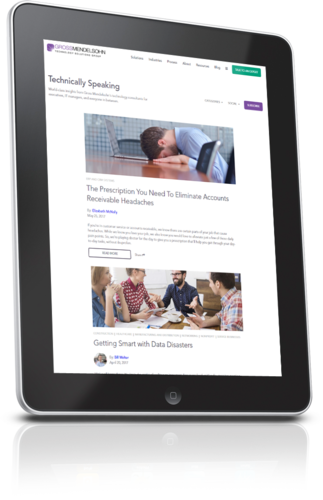 Subscribe To Our Blog
With your blog subscription, you'll get a free cyber security awareness guide for you and your team.
One of the most helpful features of NetSuite is SuiteAnswers. SuiteAnswers gives users the ability to easily find information while working within the NetSuite ERP application through a knowledgebase of support articles, help topics, training videos, SuiteWorld presentations and user guides.
As a seasoned consultant, I have zero tolerance for an ERP system that isn't helping you or your business. That's why it's essential to build the perfect ERP system that meets your needs from the get-go. How does that happen? Communication BEFORE the implementation process begins.
I see every new ERP implementation as a challenge to find the best possible solution. No matter how many times I install accounting software, I always learn something new. My favorite part of an ERP system implementation is gathering more knowledge to use and share. I am always learning and working with the latest technologies — you may not be aware of just how powerful an ERP system can be. Sometimes, I think I get more excited than the end users!
Bad actors have too many methods to take advantage of vulnerable organizations, and they're getting more sophisticated with time. That's why it's imperative that your organization is aware of potential cyber threats and has the right measures in place to avoid falling victim to an attack.