ERP and CRM Systems | Integrations and Development
There comes a point where you need more than out-of-the-box ERP system capabilities. But, how do you know when your business is nearing, or past, that point?
Sage is making some changes to their software, and you might be affected. Don't worry, we've got the skinny on everything you need to know in this blog post.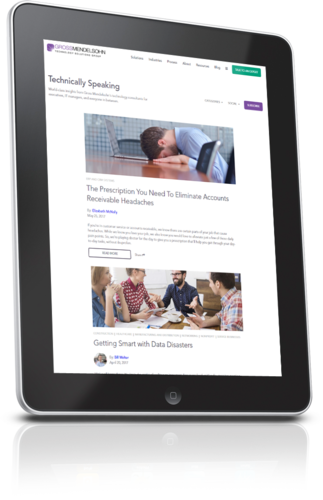 Subscribe To Our Blog
With your blog subscription, you'll get a free cyber security awareness guide for you and your team.
ERP and CRM Systems | Healthcare
Today is a great day because we're announcing our partnership with PointClickCare, the #1 preferred electronic health record (EHR) solution for senior care providers. Watch our video or read below to see the top three reasons why our team is elated about being an authorized PointClickCare partner…
If you're particular about following HIPAA compliance, you may think your skilled nursing facility is protected from a hack. The truth is that healthcare organizations need to follow today's cyber security best practices in addition to their HIPAA practices to protect their employee and patient data from being hacked.
Year end procedures can be a big hassle if you discover a discrepancy. Here's a quick, easy guide for fixing or adjusting a 1099 vendor code or amount.
According to a 2017 survey of Sage customers, accounts payable automation was the most requested new functionality. So it should come as no surprise that Sage recently introduced Sage AP Automation powered by Beanworks. Let's take a look at this new suite of AP automation features now available for Sage 300c.