Efficiency is key to the success of small and rapidly growing organizations. With NetSuite, you can maintain that momentum with the ability to manage all aspects of your organization in a single system. NetSuite SuiteSuccess Starter Edition is designed from a set of leading practices that pave a clear path to success and are proven to deliver rapid business value and get you live on NetSuite in a predictable timeframe.
ERP and CRM Systems | Service Businesses
The success of a project in a service business depends on accurate time and expense inputs, billing rules, workflows and processes. Inaccuracies introduce billing errors and these mistakes damage customer relationships, impact your reputation and put future business at risk. Inaccurate or late billing also results in delayed or disputed payments, which impacts cash flow—something many businesses already struggle with.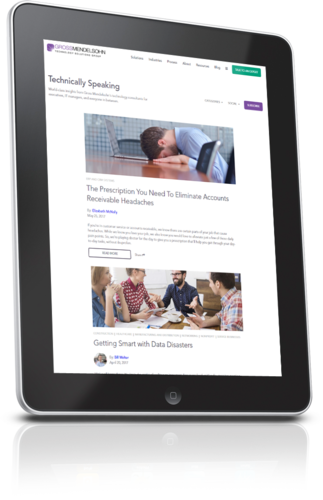 Subscribe To Our Blog
With your blog subscription, you'll get a free cyber security awareness guide for you and your team.
Apparel, Footwear and Accessories | ERP and CRM Systems
As a starter system for fashion companies, QuickBooks is a logical and economical choice. QuickBooks provides the basic functionality any fashion business needs in a financial management system—managing a company's chart of accounts and its relationships with vendors and customers through accounts payable and accounts receivable.
If you're considering transitioning to NetSuite, it's important to set expectations and understand what the overall cost will be to your organization. You need to know how each aspect of the software is priced and what goes into the bottom line.
The first product update for Sage 300 Version 2022 (2022 R1) is now available. Let's look at the enhancements added in this latest software release and how you can take advantage of these features.
ERP and CRM Systems | Nonprofit
For nonprofit organizations, financial sustainability is built upon the timely review and reporting of financial activities to constituents. With the increasing need to accurately measure outcomes, rising donor expectations and massive changes in the nonprofit business model, nonprofit organizations can't afford to use obsolete technologies that can't provide real-time visibility and insight into their operations, expenses and mission progress.