If you're looking to automate email invoice delivery to your customers and vendors, you're in luck! With the release of Sage 300 2022.2, you can now email documents using Microsoft 365.
ERP and CRM Systems | Manufacturing & Distribution
Managing the supply chain for your business means ensuring you balance the right combination of cost control, accurate lead times, inventory and service level.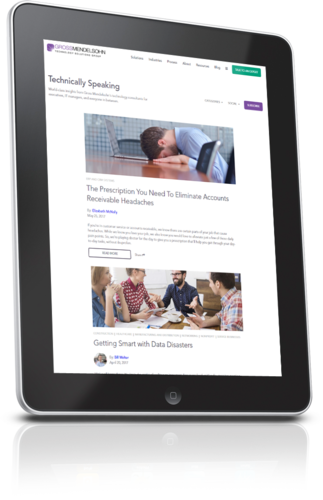 Subscribe To Our Blog
With your blog subscription, you'll get a free cyber security awareness guide for you and your team.
ERP and CRM Systems | Manufacturing & Distribution
There's no doubt we're experiencing massive inflation, and with that comes more pressure on your business and its bottom line. The inflation rate jumped to 7% in 2021, and in a recent Conference Board survey of a group of 900 CEOs, 55% said they expect price pressures to persist until at least 2023.
Providing digital payment options like credit cards and automated clearing house (ACH) payments can increase sales and improve cash flow. However, working with multiple payment processing systems can create challenges for your sales, order management and accounting staff.
The second product update for Sage 300 2022 (version 2022.2) is now available and includes new security features.
Efficiency is key to the success of small and rapidly growing organizations. With NetSuite, you can maintain that momentum with the ability to manage all aspects of your organization in a single system. NetSuite SuiteSuccess Starter Edition is designed from a set of leading practices that pave a clear path to success and are proven to deliver rapid business value and get you live on NetSuite in a predictable timeframe.