Version 2020.2 of Sage 300 is now available.
Cloud Productivity and Collaboration | Fresh Ideas
This horrific pandemic has made many business owners wish they would have moved their financial and operational systems to the cloud, or at least thought of how they could access information remotely.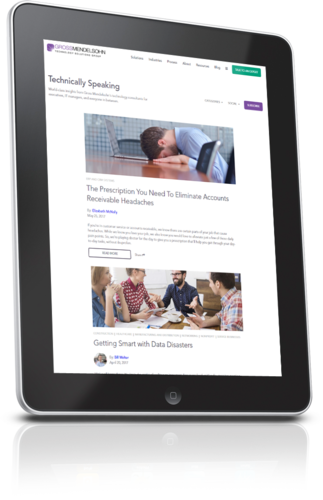 Subscribe To Our Blog
With your blog subscription, you'll get a free cyber security awareness guide for you and your team.
As Coronavirus has swept across the nation, we have all been grappling with the escalating challenges and unexpected changes that now arise daily.
More and more CFOs, controllers, and finance and accounting professionals realize that a tax compliance strategy is a critical factor in achieving growth and efficiency goals. In fact, finance leaders who take the initiative to improve how their company manages sales and use tax are typically able to: Reduce the time, effort, costs, and resources required to manage sales tax compliance Improve the accuracy of applying tax or exemptions to all transactions Grow the business without putting it at risk or missing out on revenue opportunities Create a better buying experience for customers Minimize exposure from audits and reducing the likelihood of errors Check out this whitepaper from Avalara, or read on to discover the five rules of thumb every CFO, controller, and finance and accounting professional should weigh in on when creating a sales tax strategy...
There were several golden nuggets revealed at our last Sage 300 (Accpac) Users Group. The Sage 300 Users Group is an annual event our team hosts to help Sage users discover new ways to utilize the software. We constantly accumulate feedback and questions from our Sage clients over the year and cover those topics during the event. Once we get our Sage experts in the same room (which doesn't happen often with our busy schedules), magic happens. Here are a few things you missed if you didn't attend the last Sage 300 Users Group:
ERP and CRM Systems | Healthcare
PointClickCare has done a lot of research in the long-term care industry. What trends did they see in 2018 and what are their predictions for 2019? All of their research was shared at PointClickCare's annual summit in Nashville, TN, and I got to experience it firsthand with my colleagues Jennifer Rock and Debby Spear.