There were several golden nuggets revealed at our last Sage 300 (Accpac) Users Group. The Sage 300 Users Group is an annual event our team hosts to help Sage users discover new ways to utilize the software. We constantly accumulate feedback and questions from our Sage clients over the year and cover those topics during the event. Once we get our Sage experts in the same room (which doesn't happen often with our busy schedules), magic happens. Here are a few things you missed if you didn't attend the last Sage 300 Users Group:
ERP and CRM Systems | Healthcare
PointClickCare has done a lot of research in the long-term care industry. What trends did they see in 2018 and what are their predictions for 2019? All of their research was shared at PointClickCare's annual summit in Nashville, TN, and I got to experience it firsthand with my colleagues Jennifer Rock and Debby Spear.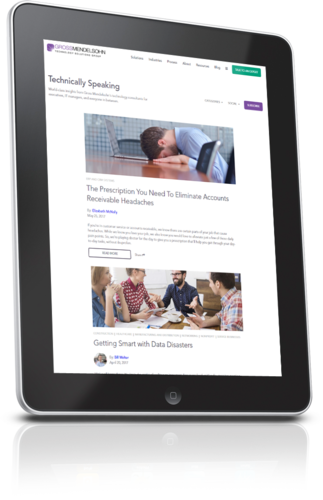 Subscribe To Our Blog
With your blog subscription, you'll get a free cyber security awareness guide for you and your team.
ERP and CRM Systems | Integrations and Development
There comes a point where you need more than out-of-the-box ERP system capabilities. But, how do you know when your business is nearing, or past, that point?
Sage is making some changes to their software, and you might be affected. Don't worry, we've got the skinny on everything you need to know in this blog post.
ERP and CRM Systems | Healthcare
Today is a great day because we're announcing our partnership with PointClickCare, the #1 preferred electronic health record (EHR) solution for senior care providers. Watch our video or read below to see the top three reasons why our team is elated about being an authorized PointClickCare partner…
If you're particular about following HIPAA compliance, you may think your skilled nursing facility is protected from a hack. The truth is that healthcare organizations need to follow today's cyber security best practices in addition to their HIPAA practices to protect their employee and patient data from being hacked.