As Coronavirus has swept across the nation, we have all been grappling with the escalating challenges and unexpected changes that now arise daily.
Now more than ever, it's important to make it easier and safer for your customers to pay for services. With many people currently working from home, printing checks, not to mention getting them signed, can be difficult if not impossible. Even if your customers do manage to get checks out, you may also be working remotely and going to the office to pick up the mail may not be a safe option.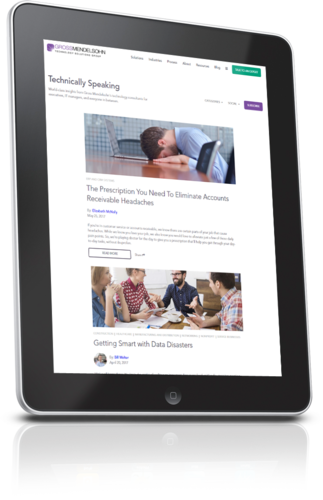 Subscribe To Our Blog
With your blog subscription, you'll get a free cyber security awareness guide for you and your team.
There is a big push to work remotely in the era of COVID-19. Working remotely is a great way to practice social distancing. There are also other benefits beyond today's health concerns, such as flexibility, space savings, time savings and minimizing distractions. There are several ways to enable people to work remotely. Some of them, like Microsoft Teams, can be implemented quickly and easily. However, when choosing a solution, security needs to be top of mind. Remote access can be the gateway to let an attacker in if not setup correctly and securely.
You might be surprised to know that you don't have to spend a fortune to be secure at home. The trick is to combine software tricks with best practices to create a secure home setup. Here are the security solutions you should invest in to protect your home devices from cyber intruders…
In October, Microsoft released new updates to their programs. If you're a Microsoft Dynamics GP user, you should know these important changes in your platform…
If you've ever seen Disney's 1999 classic, Smart House, you know that while having a smart house is cool and convenient, it can lead to some messy situations. Sure, there might not be a robot woman wreaking havoc on you and your family as you use home technology. But, the reality is a lot creepier. Our homes are becoming more "smart" every day. With the convenience of adjusting your thermostat from the road, there lies some risk. What if a hacker gets into your thermostat and adjusts the A/C to 60 degrees, making your electric bill skyrocket? What if someone could remotely view your cameras and tell when you were not home? Unfortunately, that is the world we are living in. Now we're not saying that having a connected smart home is a bad or dangerous thing, but there are several ways you can protect yourself, your family and your home. Let's start by seeing where home cyber threats are coming in…