'Tis the season! But we're not talking about holiday gifts, hot chocolate or cookies. It's that time of year when Microsoft Dynamics GP users search for help with year-end closing procedures. We've got the guidance you're looking for, in five simple steps.
Cloud Productivity and Collaboration | ERP and CRM Systems
As the year comes to a close, we are all looking to brighter days ahead of us. 2021 seems like a glimmering opportunity after the rollercoaster ride 2020 provided us.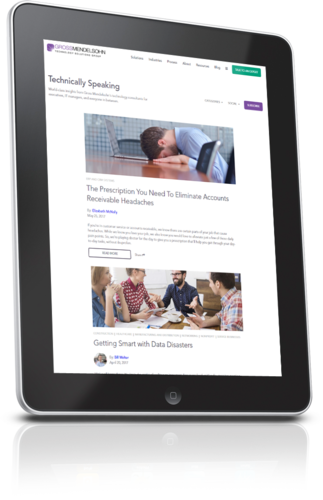 Subscribe To Our Blog
With your blog subscription, you'll get a free cyber security awareness guide for you and your team.
Cloud Productivity and Collaboration | ERP and CRM Systems
Out with the old, in with the new! Sage 300 2021 is now available and it includes all the bells and whistles to streamline invoice and payment processing. Let's jump in and explore what this new release has to offer!
It's that time of year! Microsoft Dynamics GP users are on the lookout for the annual year-end update. The 2020 year-end update is now available for Microsoft Dynamics GP 2016 and later.
It's no coincidence that the software that allows you to manage all key business functions has a strong appeal for marketers. With marketers in mind, NetSuite combines marketing, sales, service and accounting in one unified cloud platform, making it easy to get a real-time, 360-degree view of customers and prospects. In NetSuite, the data for all your sales and marketing functions reside within one database and does not require a single software integration. Most customer relationship management (CRM) and service systems, for example, require an integration with your accounting system - but that's not the case with NetSuite.
When bank statements and canceled checks arrive each month, they set off a tedious and time-consuming bank reconciliation process. The good news is that this process just got a lot faster and easier with the new Electronic Bank Feeds functionality in Sage 300 2020.2. So how will this new, faster process make a difference in your monthly accounting procedures? I'll break it down for you!