If you haven't heard the news, there is a major zero-day exploit quickly spanning the globe. A zero-day exploit is an advanced cyber attack that exposes a vulnerability in software/hardware, which can create a series of complications before it is detected. Until the vulnerability is remediated, hackers can exploit it affecting your data and network. The most recent exploit is targeting local installations of Microsoft Exchange. Once attackers find a vulnerable Exchange server, they gain a foothold on that server and attempt to mine your data.
Cloud Productivity and Collaboration | ERP and CRM Systems
One of the coolest features of NetSuite is the ability to add custom fields and customize forms throughout the system – with no coding or programming required! Let's take a deeper look at this unique feature.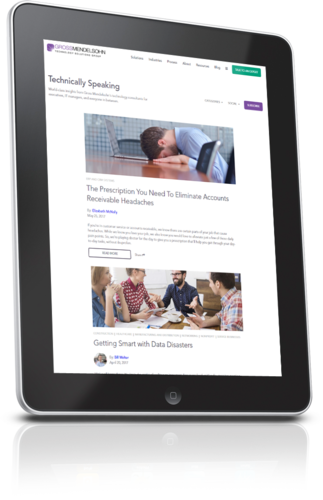 Subscribe To Our Blog
With your blog subscription, you'll get a free cyber security awareness guide for you and your team.
Cloud Productivity and Collaboration | Manufacturing & Distribution
As your manufacturing and/or distribution business grows, it's common to feel overwhelmed with increased orders and pressure from growing prospects. Today's business environment demands efficient, transparent and automated order fulfillment. It's what differentiates your business and creates loyal customers who buy more and become brand advocates. NetSuite Order Management enables you to meet and exceed rising customer expectations for quick, accurate order fulfillment, while profitably scaling your business. Let's explore how you can grow and organize your business with NetSuite Order Management.
.NET 5 has hit the scene and I have mixed feelings about it. Microsoft introduced .NET Framework in 2002 for developers to create programs to run on Windows. Since then, many alternative computing platforms have gained significant use including Linux, macOS and other Cloud and mobile platforms.
Healthcare organizations are in a global state of emergency - not only due to the pandemic, but because hackers are targeting their cyber security shortcomings. Numerous studies show that the healthcare industry is the biggest target for hackers. Organizations that fall victim to a cyber attack could face hefty fines and significant reputation damage. Not only that, but your patient data could also be compromised, putting their information in the hands of a malicious hacker. I recently partnered with my colleague Steve Rutkovitz from Choice Cybersecurity to identify the current threats healthcare organizations are facing and how to minimize the risk of an attack in the future. Let's jump in and explore the five-step process for how to take your HIPAA security to the next level and achieve true cyber health.
Has your manufacturing or distribution business hit a lull due to inventory control challenges? You're not alone. I've been on the search for a tool that provides a single, real-time view of items, inventory and orders across all selling channels enabling businesses to fulfill orders quickly and accurately. That's when I came across NetSuite's award-winning inventory software, which allows your entire company to operate under one cloud-based integrated solution. So, what's so special about this system?