A powerful enterprise resource planning (ERP) system is central to optimizing operations across roles and departments. However, ERPs don't automate accounts payable (AP) processes. AP is consistently ranked by financial executives as the single most time-consuming function in finance — but don't worry! You can advance your AP processes with payables automation to get the most out of your ERP investment.
ERP and CRM Systems | Manufacturing & Distribution
There's no doubt we're experiencing massive inflation, and with that comes more pressure on your business and its bottom line. The inflation rate jumped to 7% in 2021, and in a recent Conference Board survey of a group of 900 CEOs, 55% said they expect price pressures to persist until at least 2023.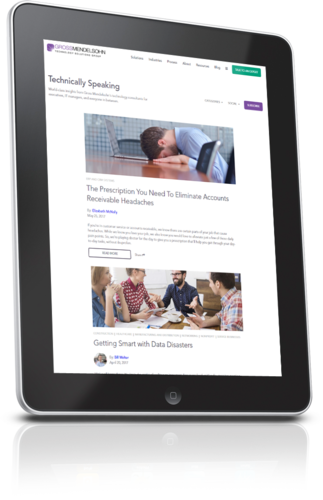 Subscribe To Our Blog
With your blog subscription, you'll get a free cyber security awareness guide for you and your team.
A payment acceptance platform can provide a great deal of value if you're looking to automate your business's accounts receivable (AR) processes.
Providing digital payment options like credit cards and automated clearing house (ACH) payments can increase sales and improve cash flow. However, working with multiple payment processing systems can create challenges for your sales, order management and accounting staff.
The second product update for Sage 300 2022 (version 2022.2) is now available and includes new security features.
Are your current business processes in need of an update? Even if your workflows are tried and true, switching to more efficient operations increases productivity and saves you from unnecessary costs. If you're not considering how to innovate your everyday functions, your organization is bound to fall short of reaching its full potential.