Mark Vogel, CPA/ABV/CFF, CMA, CVA, specializes in working with family law attorneys to provide business valuations, litigation support and forensic accounting services in divorce cases. Mark helps marital dispute clients uncover hidden assets, value business interests and conduct thorough investigations of financial records.
As the founder of the firm's divorce seminar series in Virginia, Mark enjoys sharing his knowledge with family law attorneys on topics like business valuations, tax issues related to divorce, and division of marital assets. He is a member of the firm's Forensic, Valuation & Litigation Support Group.
With 25+ years of experience in public accounting, Mark also works with individuals and businesses to provide accounting, tax and consulting services. He also provides litigation support and forensic accounting services in civil litigation related to damages, lost profits and business valuations.
Education
Bachelor of science degree in civil engineering, University of Maryland (1979)
Master's degree in business administration, University of Kansas (1982)
Certifications
Accredited in Business Valuation
Certified in Financial Forensics
Certified Management Accountant
Certified Public Accountant
Certified Valuation Analyst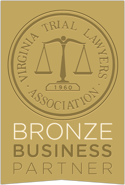 Affiliations
American Institute of CPAs
Institute of Management Accountants
National Association of Certified Valuators and Analysts
Virginia Society of CPAs
More Fun Facts
Mark grew up in many overseas countries, including Thailand, Pakistan, Peru, Columbia, Brazil and Greece. He was born in Bordeaux but is NOT a wine connoisseur.
As a child, Mark had three languages under his belt by the time he turned three!
Mark's secret talent? He's an artist and painter.