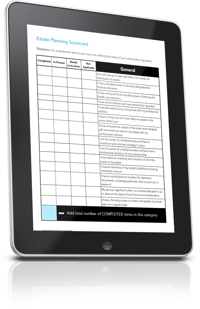 Seeking the best way to preserve and transfer your wealth to the next generation?
Whether it's a change in your asset position, changes to your thinking about wealth transfer, or because of ever changing federal and state tax laws, it may be time for an estate planning checkup.
Our complimentary estate planning scorecard will help you assess whether your estate plan is complete and up to date, or whether it needs an overhaul.
Even if you don't have an estate plan in place yet, the scorecard will help you take stock of what needs to happen to get the ball rolling.