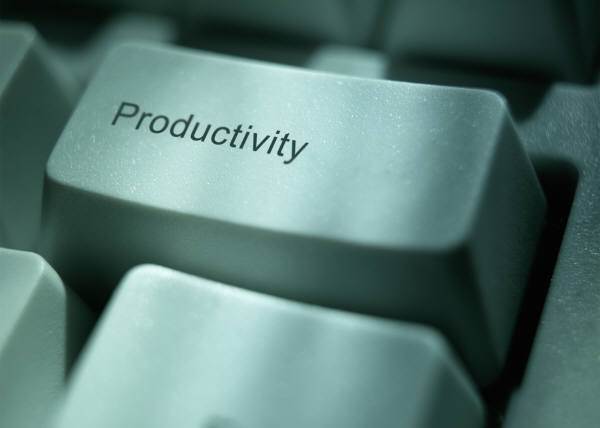 Subscribe
Benefits of a Warehouse Management System for Manufacturers and Distributors
To be competitive while also keeping up with market demands and rising costs, manufacturers and distributors face extraordinary pressure to keep their supply chains running smoothly.
As manufacturers and distributors are challenged to tighten up their supply chain cycle, while still delivering excellent customer service, business owners and managers question whether a warehouse management system will help them better automate and manage their warehouse operations. The answer is "Yes!"
A warehouse management system (WMS) is the backbone of day-to-day warehouse operations.
WMS software applications help centralize warehouse tasks such as tracking stock locations and inventory levels. Some WMS programs are stand-alone applications, while some are part of an enterprise resource planning (ERP) system. Some high-end systems even have tracking and routing technologies like radio frequency identification (RFID) and voice recognition.
The goal of any good warehouse management system is to enable a manufacturing or distribution company's management team to efficiently control the movement of materials within a warehouse. A good WMS:
Shortens the storage period of inventory
Reduces the number of goods movements
Decreases the time required to process put away, picking and stock transfers
Enhances utilization of warehouse space
Reduces obsolete products
Improves delivery reliability
Increases the number of warehouse turns
The ROI potentials of a warehouse management system include:
Improved employee productivity
Improved customer satisfaction
Revenue growth
Reduced operating expenses through more effective processes
Improved relationships with suppliers
Reducing Mistakes With WMS
Mistakes extend beyond the warehouse at many stages of the supply chain cycle, including the ordering process, the purchasing desk, and during the invoicing function.
However, the warehouse is an excellent place for any business to focus on, because the steps and tools involved in the process are easily understood, and the payback is both short and easily measured. Statistics show that a typical WMS can decrease errors by as much as 70%.
A WMS helps eliminate mistakes in the warehouse by implementing best practices with regard to inbound processing, outbound processing, business intelligence, planning and operations.
Inbound Processing
A key element to inventory accuracy starts with effective receiving, which deals with receipt planning and execution. For example, if a distributor is dealing with a high volume of goods sitting on the dock awaiting receipt, or a large number of goods arriving without barcoding, it might benefit from a WMS.
Warehouse management systems can handle automatic receiving with full integration into the purchase order receiving portion of an ERP system. A WMS can also handle directed put away, whereby the system will point warehouse personnel to the bin(s) into which items should be placed upon receipt, based on its pre-programmed knowledge of your warehouse layout.
A typical WMS can handle multiple bins, multiple warehouses, lot / serial tracking and expiration during receipt, label printing, dock appointment scheduling, consolidated receiving of containers and/or pallets, as well as returns.
In addition, the WMS can improve customer satisfaction through its automated backorder handling once goods are received. Automated backorder handling helps ensure products are properly and immediately allocated to open backorders directly from the handheld as soon as the product hits your loading dock and is scanned into the WMS.
Outbound Processing
Just as critical as inbound processing, outbound processing encompasses picking, packing and shipping orders.
Poor customer satisfaction often results when companies ship the wrong items and miss delivery dates. Another problem arises when warehouse personnel have to travel through the warehouse to locate products for picking.
A WMS can improve outbound processing by handling automatic order allocation, helping warehouse personnel locate items for staging and packing, taking care of compliance labeling, automating picking and packing with handhelds, and scheduling dock appointments for shipments.
All of these features increase accuracy and speed by eliminating manual steps, resulting in improved productivity through effective product location, and improved customer satisfaction by being able to deliver the right product the first time. A typical WMS increases efficiencies by 10-15%.
Intelligence
Perhaps the greatest benefit of a WMS is its built-in intelligence tools, which support operations planning and execution within a manufacturing or distribution business.
The WMS maintains a complete physical map of your warehouse and is fully capable of directing warehouse personnel to the exact bin locations for inventory picking, packing, receiving and physical / cycle counts. Productivity is improved by ensuring effective product location.
In addition, errors are virtually eliminated in the WMS. For example, the WMS knows what is on an order and ensures during the pick / pack process that the right product is picked and packed in the box when scanned. While warehouse labor is both necessary and expensive, is also inefficient if used solely to execute manual processes.
Business intelligence reporting is available from the WMS, allowing you to analyze key performance indicators, graphically review your warehouse, drill down into the root cause of issues, and gain better information for decision making.
Planning
Another benefit of the WMS is its planning capabilities.
The typical WMS can help you manage transportation costs and deliveries. If you have an underutilized fleet – where partially empty vehicles are sent on the road – or a poor on-time delivery record, you might benefit from a more effective delivery management system. A WMS can help you plan and put that in place.
By consolidating shipments and optimizing truckloads and routes, a WMS can establish parameters and business rules with such things as dock schedules, appointment times, load and unload times, geographic zones, units and dimensions, DOT regulations, and more.
This results in reduced miles, time, labor, vehicle use and fuel consumption. A WMS can potentially save 10-20% of transportation costs, which have slowly crept above 10% of the overall costs of an order.
Operations
Improving overall operations is a clear benefit of a warehouse management system.
By using the inbound processing, outbound processing, intelligence and planning features of a WMS, manufacturers and distributors can avoid carrying excess stock (and the inherent costs associated with this inflated inventory).
Considering the many benefits of a WMS, it's not surprising that manufacturers and distributors are looking to adopt an advanced WMS solution to help manage their increasingly complex production and distribution environments.
Need Help?
Contact us online or call 800.899.4623.
Published on July 17, 2013