When people think of workflows in an ERP system, they generally think about approval workflows. However, NetSuite's workflow management system, SuiteFlow, extends that definition by allowing your ERP system to work smarter for you.
ERP and CRM Systems | Manufacturing & Distribution
Over the years, small to midsized manufacturing companies have pieced together multiple applications to run their operations, from accounting to order fulfillment, to sales and marketing. This infrastructure lacks many capabilities, limits visibility into essential business information and doesn't allow companies to adapt to changing market conditions and new business models. This piecemeal approach results in companies trying to grow by adding even more systems or niche applications—which often aren't integrated with each other and exacerbate inefficiencies.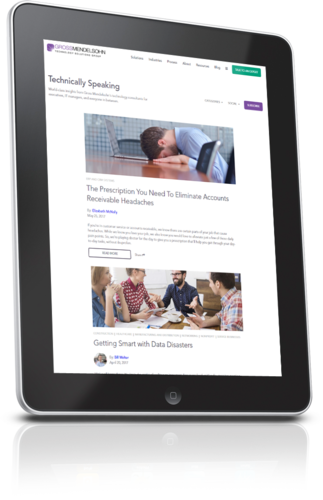 Subscribe To Our Blog
With your blog subscription, you'll get a free cyber security awareness guide for you and your team.
If you're considering transitioning to NetSuite, it's important to set expectations and understand what the overall cost will be to your organization. You need to know how each aspect of the software is priced and what goes into the bottom line.
The first product update for Sage 300 Version 2022 (2022 R1) is now available. Let's look at the enhancements added in this latest software release and how you can take advantage of these features.
ERP and CRM Systems | Nonprofit
For nonprofit organizations, financial sustainability is built upon the timely review and reporting of financial activities to constituents. With the increasing need to accurately measure outcomes, rising donor expectations and massive changes in the nonprofit business model, nonprofit organizations can't afford to use obsolete technologies that can't provide real-time visibility and insight into their operations, expenses and mission progress.
In the global market, businesses must be data driven, innovative and able to scale rapidly in response to changing market dynamics and customer demands. When operating internationally, your business needs a solution that allows you to execute at a global scale by providing country-specific capabilities, enabling you to meet local compliance and reporting obligations wherever you do business in the world.