If you're looking to automate email invoice delivery to your customers and vendors, you're in luck! With the release of Sage 300 2022.2, you can now email documents using Microsoft 365.
ERP and CRM Systems | Manufacturing & Distribution
Managing the supply chain for your business means ensuring you balance the right combination of cost control, accurate lead times, inventory and service level.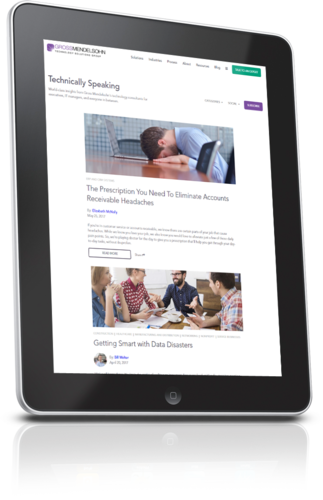 Subscribe To Our Blog
With your blog subscription, you'll get a free cyber security awareness guide for you and your team.
For any organization with staff members reporting expenses, you need to establish policies to clearly lay out what kinds of costs are reimbursable. With expense report policies in place, you can ensure your employees are on the same page while maintaining visibility into costs and keeping them under control. As your organization grows and develops, you can amend or add to policies as needed.
From October 2022 to March 2023, Microsoft Dynamics 365 Business Central will be updated with new functionalities included in the 2022 release wave 2. The highlights of the release include rebranded terminology, enhanced bank reconciliation, improvements to report layouts and more.
A powerful enterprise resource planning (ERP) system is central to optimizing operations across roles and departments. However, ERPs don't automate accounts payable (AP) processes. AP is consistently ranked by financial executives as the single most time-consuming function in finance — but don't worry! You can advance your AP processes with payables automation to get the most out of your ERP investment.
ERP and CRM Systems | Manufacturing & Distribution
There's no doubt we're experiencing massive inflation, and with that comes more pressure on your business and its bottom line. The inflation rate jumped to 7% in 2021, and in a recent Conference Board survey of a group of 900 CEOs, 55% said they expect price pressures to persist until at least 2023.