ERP and CRM Systems | Service Businesses
With the globalization of business, you'll want a source of dependable revenue management to avoid economic mishaps in your service organization. Raise your hand if you use multiple spreadsheets to track financial data. You're not alone. In this day and age, revenue management can no longer live in spreadsheets.
Designing, manufacturing, distributing and selling a high-quality product doesn't happen by accident. It requires a company-wide commitment to enforce policies and standards. NetSuite's Quality Management solution is designed to help manufacturers deliver the highest-quality products with minimal overhead regardless of the size and complexity of business and product line. Specifically, NetSuite helps manufacturers define inspection plans, pass/fail criteria and collect results — all in real-time.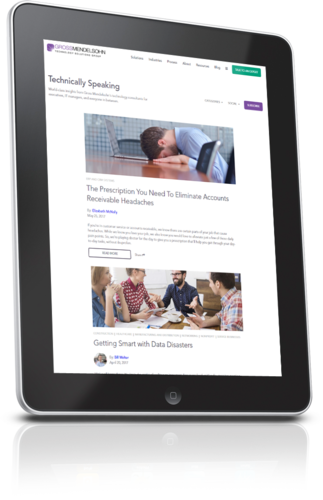 Subscribe To Our Blog
With your blog subscription, you'll get a free cyber security awareness guide for you and your team.
ERP and CRM Systems | Manufacturing & Distribution
Without a doubt, scheduling is one of the most complex functions within a manufacturing business. For years, the challenge has always been to find a solution that has the complexity to achieve the desired results while still being user friendly. Let's pull back the curtain on a feature-rich scheduling tool built with manufacturers in mind.
Looking to enhance project management for your service business? Good project management helps you improve oversight of your operations and maintain tighter control of project accounting. It provides key insights and helps you understand the true costs of the services you render and get an accurate and detailed view of profitability. Sound good? NetSuite Project Management is a tool that'll help you do those things. Let's look at what it offers to service businesses.
When's the last time you took a long, hard look at your business's ecommerce platform? Your customers are using it every day. If they're not having efficient, personalized experiences on your ecommerce site, you could be leaving money on the table. A seamless, easy-to-use ecommerce platform, quite simply, can help your business sell more product, keep customers happy, and fulfill orders accurately and efficiently. There's nothing more frustrating as a customer than dealing with a disjointed order management system and being unable to see inventory in real-time. Those failures lead to brand discontent, business efficiency and frustrated customers.
Manufacturers and distributors know how critical inventory management is. In fact, manufacturers and distributors who maintain proper inventory levels often enjoy increases in sales. Knowing how much inventory you have, how much you need for future sales and how to account for anomalies helps you plan for demand. Good demand planning solidifies how much product to manufacture, how much raw materials to keep on hand, and how much to ship to different locations. Likewise, distributors must forecast customer demand. All of that is easier said than done, but there are tools to help you sharpen your demand planning.