Subscribe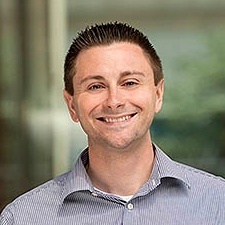 How Much Should I Be Spending On Home Cyber Security?
You might be surprised to know that you don't have to spend a fortune to be secure at home. The trick is to combine software tricks with best practices to create a secure home setup.
Here are the security solutions you should invest in to protect your home devices from cyber intruders…
Antivirus Software
Install antivirus software on all PCs, Macs (yes, Macs get malware too), Android and iPhone/iPad devices.
We recommend using Webroot Internet Security Complete. Webroot is an advanced threat protection solution that's always on and up to date. It includes firewall, network monitoring, and several security add-ons, which alert you if a website is a threat or safe to visit. As an added bonus, the "complete" package gives you 25GB of automatic, secure online storage to ensure your documents, photos, etc. are automatically backed up in real time.
The total cost is roughly $60 a year and it can be installed on up to five devices.
Backup And Disaster Recovery
This is a must! There are so many things that can happen to your data. It's essential that you have a system in place to restore your information if needed.
Ask yourself, "Is my content backed up?" External hard drives are great in the event of a hardware failure or ransomware attack, but what happens when there's a fire, flood or burglary? What if that mechanical hard drive fails on restore? What if your beloved Great Dane decides to make your external drive his chew toy? This is where cloud-based backups solve your dilemma.
Webroot includes 25GB in their complete security package. If 25GB is not enough space, then a service like Carbonite is a good choice. For $6 a month per computer, you get automatic, instantaneous backups of your data to the cloud. Plus, Carbonite allows you to use a local hard drive to do backups as well. So you can rest easy knowing your data is safe from thieves, natural disasters, and furry friends.
Firewall/Edge Security
Most Internet Service Providers (ISPs) lease a modem/router. Comcast, Verizon, Cox - they all have their own devices. Most of these devices are very basic in terms of security. If pressed hard enough, they could be virtually cracked open, allowing someone to get into your network. Sure, they might not find your obsession with The Bachelor that interesting, but they can watch your devices until you enter personal information that could help them steal your cash or your identity.
Products like these will notify you of a lurking threat on your network:
BitDefender BOX 2 is a firewall that protects all devices (including your smart home devices). This device uses hardware, software and cloud services to protect information going in and out of your network. While it's not a replacement for antivirus programs, it does have a gateway antivirus to protect your devices from threats. This device also adds the ability to do VPN tunneling so your ISP can't monitor your internet traffic.
Beyond that, the BitDefender BOX 2 scans your devices constantly for security flaws, backdoors, insecure ports, weak passwords, poor encryption, URL, link scanning, and parental control issues. These alerts are pushed out through their app.
The upfront cost is $200. Then, it's $99 a year after that.
Ubiquiti Unified Security Gateway (USG) is a simple, easy to setup, firewall with enterprise grade functionality. USG doesn't yet offer real-time cloud-based filtering like the BOX 2 does. However, Ubiquiti is always adding new features to their products without any kind of subscription fee.
The upfront cost $130.
F-Secure SENSE is similar to the BOX 2, but it does not offer advanced parental controls. This product also requires you to install a lightweight application on any computer for additional protection, whereas the BOX 2 handles everything without additional software.
The cost varies based on how many devices you have connected to your network. The price currently ranges from $99 to $300 a year.
Webroot does have an additional offering called Wi-Fi Security. This software would be installed on your Windows, Apple or Android devices. It is essentially a VPN connection to help keep your devices safe and secure.
So, How Much Does It All Cost?
To secure your home with Webroot, Carbonite, and a BOX 2, you may have an initial cost of $332, plus $231 as a yearly occurrence after that. You might be surprised to hear that's very affordable. A ransomware attack, identity theft, or worse can cost you much more than this long term.
Remember, here are some FREE things you can do to keep your information safe:
Use strong encryption and air-tight passwords for your Wi-Fi network and your online accounts.
Setup a guest network to keep guests off of your primary network.
Change the user names and passwords from the defaults on your devices.
Review the privacy and security of smart devices. Turn off or disconnect devices that do not need internet access all the time.
Keep all your software and firmware up to date.
Enable multi-factor authentication on any account that supports it.
Need Help?
Keeping your home secure at a reasonable price can be a tricky task. Contact us here or call us at 410.685.5512 to learn how you can master home cyber security.