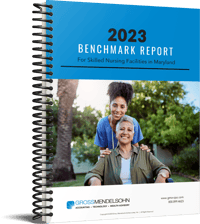 It seems like the effects of the pandemic were behind us in 2022, but sadly, that wasn't the case. Staff shortages have continued, and inflation is still on the rise. Yet, skilled nursing facilities have survived and continuously work hard to provide the highest level of quality care to the senior population.
This report provides a 360-degree overview of Maryland's skilled nursing industry, allowing you to see how your facility compares to others in the state.
In this study, you'll learn:
The key cost centers where other providers in Maryland and your region are succeeding and failing to control costs


The impact the past five years have had on the Maryland skilled nursing industry in census and dollars


Where you should be focusing your time, attention and resources to save money...and more!