Construction & Real Estate | Fresh Ideas | Government Contractors | Healthcare | Manufacturing & Distribution | Nonprofit | Service Businesses
With inflation running high, businesses everywhere are struggling to manage costs. Regardless of whether or not inflation is in check anytime soon, its effect on business revenue and savings requires planning and prioritizing now. We put together a checklist of potential ways you can manage the negative effects of inflation while identifying positive, long-term opportunities for your business.
The spirit of volunteerism runs deep here at Gross Mendelsohn. Recently I sat down for a conversation with Jennifer Rock of our Nonprofit Group. Jenn is a nonprofit auditor and has been an absolute rock star volunteer for several local nonprofit organizations, who I might add, are lucky to have her on their side. I'm excited to share Jenn's story, and the advice she has for nonprofit leaders from the perspective of both a CPA and a volunteer.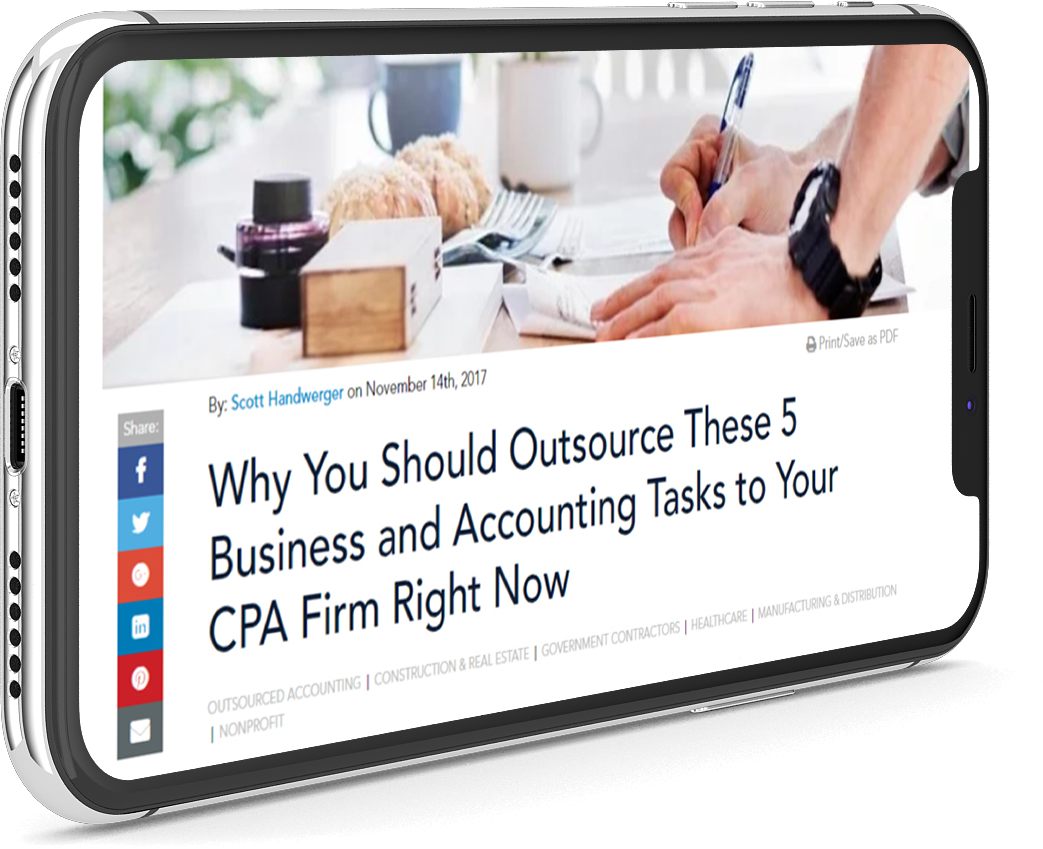 Get more articles like this one!
Subscribe to our blog, and we'll send articles straight to your inbox when they're published.
Construction & Real Estate | Fresh Ideas | Government Contractors | Healthcare | Manufacturing & Distribution | Service Businesses
Given how so much in the world has changed in the last few months, we've been producing a lot of content for business owners that answers the question "What's next for my business?" We know that the top can be a lonely place, and many business owners crave insights from other owners on how they deal with the same difficult challenges. In the spirit of sharing, this article is for business owners who are curious to know how other leaders are dealing with the pandemic. I decided to chat with David Goldner, who just finished his tenure as Gross Mendelsohn's managing partner, to hear first-hand what he has learned as a business owner as he navigates his way through the COVID-19 crisis.
Our firm has had a strong presence on social media for years, but when our staff asked for tips for using social media tools like LinkedIn to supplement their own networking efforts, we got right to work pulling together an internal training program. We turned to four social-savvy Baltimore area business people for help, and invited them to participate in a panel discussion called "How to Use Social Media to Supercharge Your Networking Efforts." Our staff was invited to submit questions to the panel in advance of the discussion. Here are just some of the takeaways, which can be used by anyone in any line of work.
Just as sweet potatoes and pumpkin pie might be staples on your Thanksgiving table, community service days are staples for Gross Mendelsohn every autumn. Individually, our staff members volunteer year-round for organizations they believe in (you'll see a sampling of them at the end of this blog post), but autumn is when we put our hearts and hands together as a team to help local nonprofits. It's an all-hands-on-deck kind of thing. This year, we converged on Special Olympics Maryland's tennis tournament and the Maryland Food Bank to help make the local community stronger through service.
It's hard to believe we've been in our new space for six months already. It feels like yesterday that we were packing up hundreds of boxes and decades of memories. We knew that moving a firm our size was going to be an enormous undertaking, but it was necessary. In addition to needing more room to accommodate our growth, all of us at Gross Mendelsohn wanted a space that better reflected who we are as a firm: modern, streamlined and open. After months of looking at existing real estate throughout Baltimore City, we ultimately decided on new construction in an exciting new part of the city called McHenry Row. Despite the massive effort it took to plan for and manage a move of 100+ people, it was worth it. Here's what we love about our new office, and why.