Government contractors will soon be impacted by several changes that are in the pipeline. Here's what you need to know to get up to speed with the changes to PSS and SRP.
Construction & Real Estate | Government Contractors | Manufacturing & Distribution | Nonprofit | Service Businesses
If your business employs veterans, you might be eligible for a HIRE Vets Medallion Award. Businesses that earn this award are recognized for their leadership in recruiting, employing and retaining veterans. About HIRE Vets Created in 2017, President Trump signed into law the Honoring Investments Recruiting and Employing American Military Veterans Act, more commonly known as HIRE Vets. The program is overseen by the U.S. Department of Labor and while it is not a monetary award, it is the only federal award program that recognizes businesses for their commitment to veteran careers. (Note: there are tax credits available to businesses that hire veterans.) Is Your Business Eligible for a 2019 Award? You can visit the www.hirevets.gov website to review specific program criteria and determine whether your business is eligible for the HIRE Vets Medallion Award. There are awards for small, mid-sized and large employers. You can download a detailed award criteria checklist, along with sample applications, here.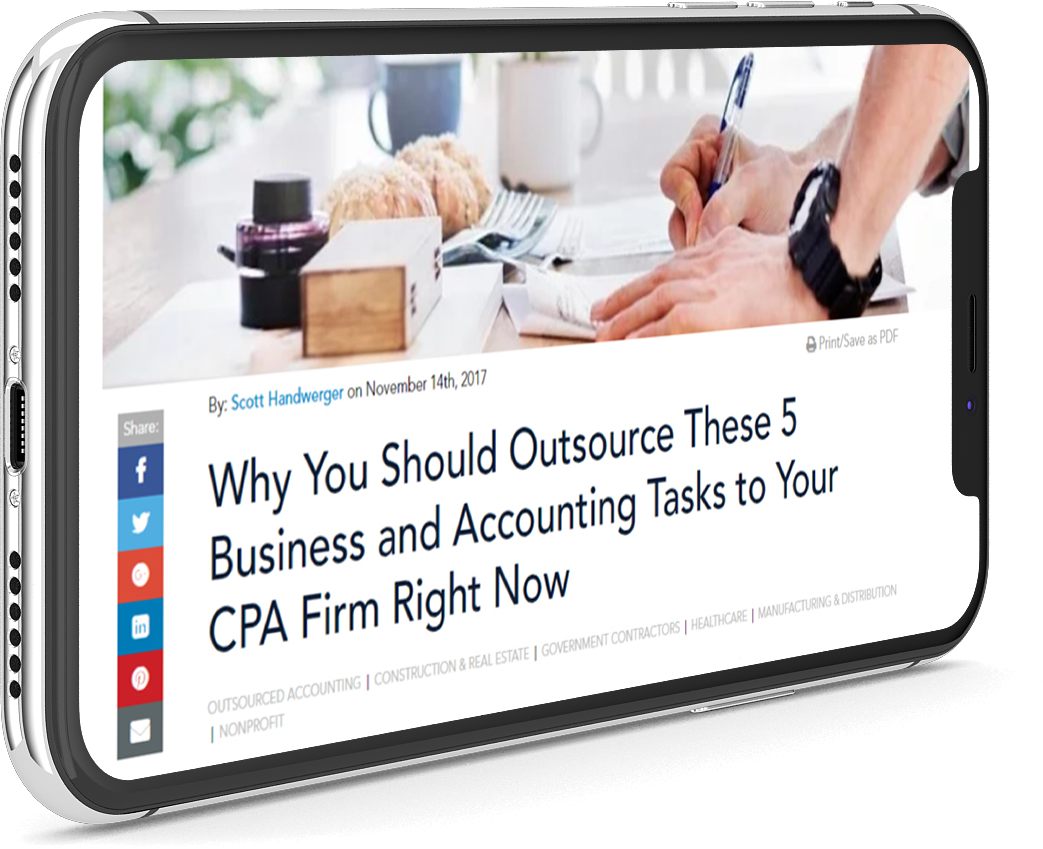 Get more articles like this one!
Subscribe to our blog, and we'll send articles straight to your inbox when they're published.
On December 17, 2018, the Small Business Runway Extension Act of 2018 was signed into law, increasing the measurement of a small business' size status. Prior to this, a business' small business status was determined based on three years of average gross receipts. Once the business's three-year average gross receipts exceeded a specific dollar threshold, that business was considered ready to enter the open marketplace.
Construction & Real Estate | Government Contractors | Manufacturing & Distribution | Outsourced Accounting
Millions of small business owners – about 4.3 million to be more precise – rely on QuickBooks to manage their day-to day-accounting. While QuickBooks has earned a reputation for its ease of use, many small business owners don't realize that with the addition of one or more software applications, they can run their business more efficiently both on the front end and on the back end.
Construction & Real Estate | Government Contractors
If you are a government contractor, you likely already have a CPA helping you with accounting and taxes. But is the CPA you hired when you started your business still the right CPA for you? There are a number of reasons why it might be time to consider a new CPA firm. Let's take a look at a few of those triggers.
Construction & Real Estate | Government Contractors
Not all accountants are created equal when it comes to understanding the ins and outs of government contracting. Understanding the compliance issues that encompass government contracts sounds easy enough: cross your T's and dot your I's, right? Wrong. Government contract compliance is akin to learning Arabic. Learning a new language sounds fairly simple, but it's not. With an entirely different alphabet and grammar rules to learn, it can take years of intense study for an English speaker to master Arabic. The same goes for accountants who work with government contractors. It takes YEARS of immersion in the world of government contracts for a CPA to master the complex rules and compliance issues that can make or break a contractor. It is an understatement to say that your CPA should have an extremely specialized skill set. Only then can your CPA help you keep your government contracting business in compliance and successful. Whether you're looking for a new CPA for your established government contracting business, or you're just starting out, there are a few key traits to focus on.